What Is Pink Pistols? Pro-Gun LGBT Group Membership Grows Following Orlando Shooting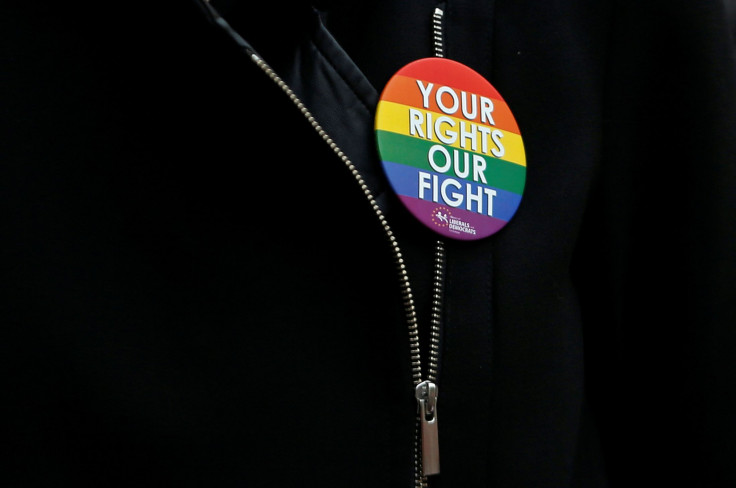 Gun sales in the U.S. have spiked since the massacre in a gay nightclub in Orlando, Florida, earlier this month, and it's perhaps not surprising that members of the LGBT community have contributed mightily to the predictable surge. As a result, Pink Pistols — a pro-gun lesbian, gay, bisexual and transgender group — has grown significantly, with membership swelling beyond its expectations, according to new reports.
With more than 45 chapters across the country, Pink Pistols has gone from about 1,500 members on Facebook to nearly 7,000 following the attack, USA Today reported. The organization describes itself in part as "a shooting group that honors diversity and is open to all shooters." Being gay is not a requirement to join. "We like to say that we are FOR the sexual minority community, but not exclusively OF it," its website says. "We welcome anybody." It wasn't clear from the site when the group was established, but its tagline is "Pick on somone your own caliber."
The gunman in the nightclub shooting reportedly targeted Pulse in part because it catered to the gay community. Omar Mateen, who died in a shootout with police following his siege, the deadliest mass shooting in modern U.S. history, had been scorned by former gay lovers, the New York Daily News reported. In particular, Mateen was angry at the Latino men he met at the Pulse nightclub, one of his alleged former lovers told the Daily News.
Mateen killed 49 people and wounded more than 50 others.
One member of Pink Pistols' Atlanta chapter told the local CBS affiliate WGCL he thought the homosexual targeting of the attack helped the group increase its membership in such a short period of time.
"This group of people were targeted because of their sexuality — because they were members of the LGBT community," Dylan West said. "And I think that's the driving factor."
A representative for Pink Pistols all but echoed West's sentiment.
"This is exactly the kind of heinous act that justifies our existence," Gwendolyn Patton said in a press release issued shortly after the shooting. "Let us stay focused on the fact that someone hated gay people so much they were ready to kill or injure so many."
© Copyright IBTimes 2023. All rights reserved.