What Prince Harry Said About William, Their Relationship Before Marrying Meghan Markle
Prince Harry and Prince William were very close before the former married Meghan Markle.
Before the Duchess of Sussex's arrival, Prince Harry was always with the Duke and Duchess of Cambridge. Prince Harry was like a third wheel to Prince William and Kate Middleton because they attended royal engagements together most of the time, prompting royal fans to call them "the royal trio." However, following his marriage to Markle, Prince Harry has never been seen as often with his brother and sister-in-law.
Prince William and Prince Harry were very close. They rely on each other after losing their mom when they were still young. Prince Harry confessed that he was closest to his older brother and they could talk about anything.
"It's amazing how close we've become," Prince Harry said of Prince William and their relationship.
"He is the one person on this Earth who I can actually really, you know, we can talk about anything. We understand each other and we give each other support."
The Duke of Cambridge and Duke of Sussex have a lot of sibling moments in the previous years. In a past interview, Prince Harry complimented his older brother by saying that Prince William "has more brains" than him. However, he jokingly added, "But I'm better than William, so it's fun." The Duke of Cambridge who was with him when he said those statements just laughed and agreed saying, "Yeah."
A few days ago, the Duke and Duchess of Cambridge greeted Prince Harry on his 35th birthday. They shared a lovely snap of the royal brothers on Instagram.
In the photo, Prince William and Prince Harry are looking at each other while smiling. Many netizens said that they missed Prince Harry and Prince William together. A number of them said that they hope to see Prince Charles and Princess Diana's sons in the same happy setting.
Meanwhile, others said that the photo was "sad" because Prince William and Prince Harry no longer like each other. Another royal follower said that it was such a "pity" because the royal brothers don't appear to be close anymore.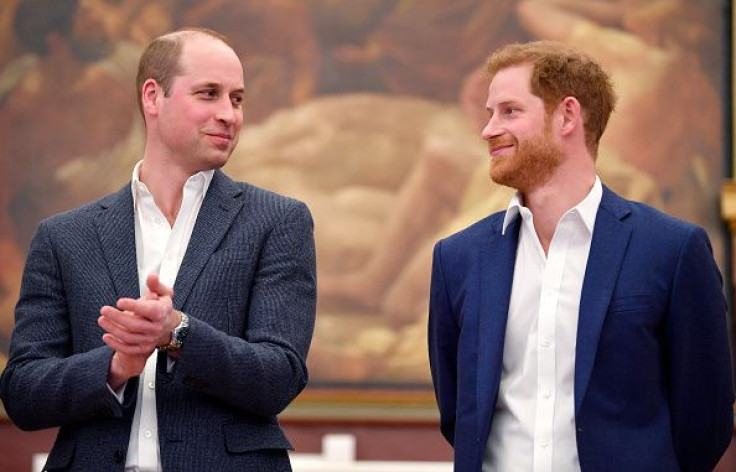 © Copyright IBTimes 2023. All rights reserved.