What Prince Harry's Friends Feel About Meghan Markle: Duchess 'Running The Show'
Meghan Markle is not popular among Prince Harry's friends.
The Duke and Duchess of Sussex have just celebrated their second engagement anniversary. However, according to royal biographer Angela Levin on "Harry and Meghan Plus One," which aired last week, the duchess is not well-liked by Prince Harry's circle of friends. In fact, the duke's pals were not interested in his wife.
"I think she's not popular in a lot of circles often because they adore Harry and they seem to think that she's running the show," Levin said.
Some might not find it surprising since Markle had been given various nicknames including "Duchess Difficult" and "Me-gain" by the staff at Kensington Palace. However, royal commentator Richard Fitzwilliams believes that this is due to Markle's modern and healthy lifestyle that Prince Harry is thought to have adopted since they met three years ago.
"I think these reports are linked to the undoubted fact that Harry has changed and that Meghan's new-age lifestyle suits him perfectly these days," Fitzwilliams told Insider.
"From embracing feminism to practicing mediation, she has changed him, and she is also a strong presence. She is what he needed, and he has shared some of the problems he faced over the last 20 years openly with us. If someone does change, this can, of course, alter friendships."
There is no doubt that Prince Harry changed after dating Markle. However, some believe that Markle had been a beautiful influence to the duke. Prior to dating Markle, Prince Harry had a reputation of being a playboy. He also used to smoke and party hard with his friends. Today, Prince Harry is a changed man. He is a responsible and loving husband to Markle and father to Archie.
A source told People that the Duke and Duchess of Sussex worked hard to be the healthiest they could be before they got married. Markle also encouraged Prince Harry to get rid of any remnants of his party lifestyle since she wanted him to be in shape and be healthy.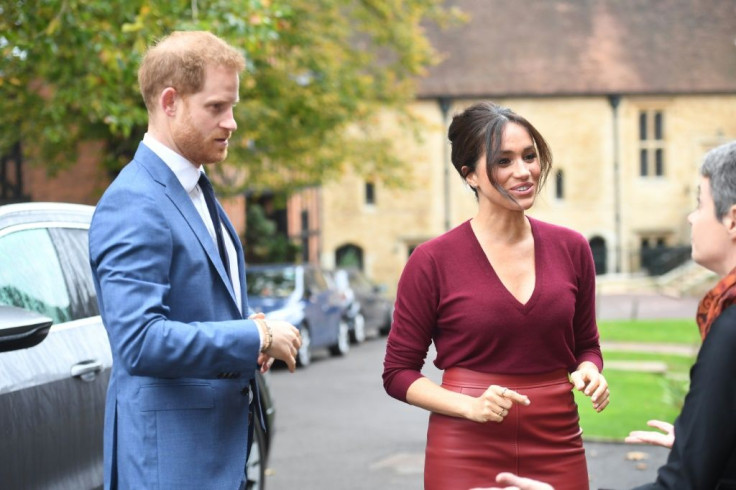 © Copyright IBTimes 2023. All rights reserved.