What 'Road To Redemption' Star Mama June Should Do To Avoid Prison: Report
KEY POINTS
Mama June revealed to her daughters Alana and Lauryn that she could be facing up to 2 years in prison
The famous matriarch is thinking of representing herself in court, but Lauryn feels this is an awful idea
The "Road To Redemption" star could actually avoid prison by completing a trial diversion program
Mama June Shannon has a chance at dodging jail time by complying with the provisions set by the court in relation to her legal battle, according to a report.
In the latest episode of "Mama June: Road To Redemption," Mama June, 41, finally came clean to her daughters Lauryn "Pumpkin" Shannon, 21, and Alana "Honey Boo Boo" Thompson, 15, about the possibility of her spending some time in the slammer.
In a video chat with her daughters in the episode, Mama June admitted that she could be facing up to two years behind bars as she and her boyfriend Geno Doak, 45, were charged with felony drug possession and misdemeanor unlawful possession of drug paraphernalia when they got arrested in March 2019.
Mama June downplayed her situation to her daughters by telling them that it's not at all serious and she's considering representing herself — a move that Pumpkin viewed as an awful idea as she might end up sabotaging herself in court.
Though the situation seems grim for Mama June, especially when Geno told her she won't be getting some "celebrity" treatment inside of prison, there is actually hope for her to avoid jail time.
Trussville Tribune managing editor Erica Thomas revealed Saturday that the We TV star can actually have the charges filed against her dismissed by completing a trial diversion program in Macon County, Alabama. The program involves a list of provisions presented during her court appearance on April 13, 2021 after she pleaded guilty to both charges.
The provisions she should comply with are as follows:
Waive her right to a speedy trial while in the program
Waive her right to a jury trial
Give consent to supervision by the DA's Office for 12 months (pay $800 fee upfront or $70/month until paid in full)
Submit to evaluation by Court Referral Officer and complete counseling (pay court fees for treatment and drug screens)
Agree to do random drug screens
Submit to random searches of her vehicle, residence and personal property
Should not use alcohol or drugs or hang out or go to places where alcohol or drugs are used or sold
Should not violate any laws of the State of Alabama or any other State or Federal Laws during supervision period
Remain employed or show proof she is actively seeking employment
Agree to tolling, while in the program, of any applicable statutes of limitations
Pay $100 for Crime Victim Assessment
Pay $100 for Alabama DFS Drug Fund
Agree to settle bond fee of $385
Pay $1,000 fee for being a first-time drug offender
Perform 100 hours of community service in 12 months
If Mama June could comply with all the provisions, the charges against her would be dismissed. If she were to fail any of them, her case would go to trial and she could end up serving time in jail.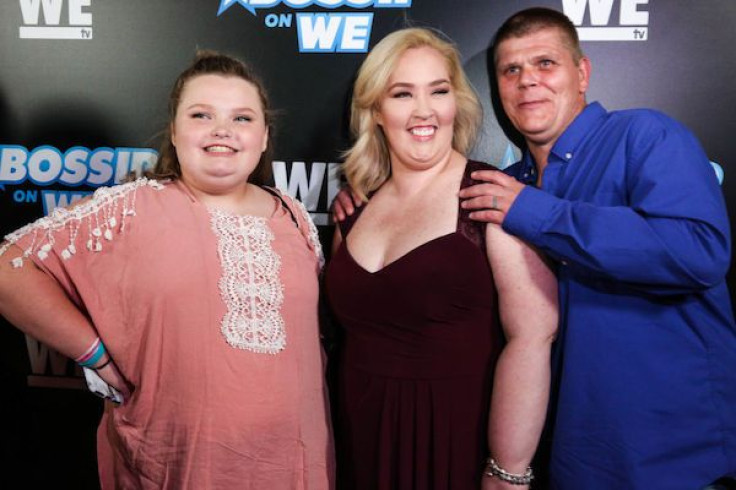 © Copyright IBTimes 2023. All rights reserved.