What is the Velvet Revolution? The Peaceful Movement That Overthrew Communist Czechoslovakia Lives On 25 Years Later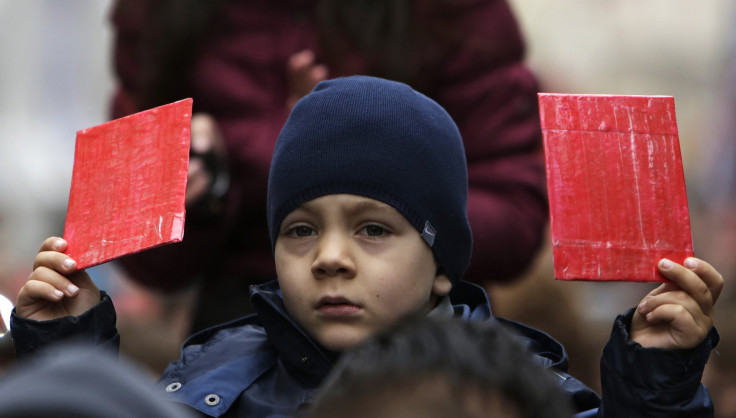 Czech Republic President Milos Zeman was pelted verbally and physically with curses, eggs, tomatoes and sandwiches on Monday during a celebration to mark the 25th anniversary of the Velvet Revolution. Protesters said he had betrayed the very peaceful revolution he was commemorating.
The Velvet Revolution ended 41 years of authoritarian Communist rule in Czechoslovakia in 1989. It started a week after the Berlin Wall fell when Czechoslovak riot police brutally suppressed a student-led pro-democracy protest in Bratislava, causing massive public outrage. The people of Czechoslovakia came out in droves to call for democracy.
A week later, after the number of protesters grew to an unprecedented half a million and 75 percent of the country's entire population went on a two-hour general strike, the Communist leadership stepped down. Two weeks after that, the first non-Communist government was sworn in and a dissident leader, the playwright Vaclav Havel, was made president just in time for New Years 1990. Remarkably, no one was killed, especially considering Warsaw Pact nations had invaded Czechoslovakia to suppress a popular reform movement just 21 years before.
Four years later the country split, also peacefully, into the Czech and Slovak republics.
The Velvet Revolution has since become the model of the well-executed peaceful revolution, one that hopeful revolutionaries have sought to emulate ever since.
While Zeman's presidency cannot be compared to the brutal authoritarian Communist regime of 25 years ago, the gripes among the Czech public aren't all too different. Czechs are upset with Zeman's pro-Russian attitudes and his often vulgar talk and behavior. He's cozied up with Russian business, publicly sought tips on how to "stabilize" society from China's Communist leadership and downplayed the revolution so dear to many Czechs and Slovaks.
Some in the crowd held up signs reading "I Am Ashamed of My President," and others shouted "Resign! Resign!"
"We disagree with our president's behavior, I hate the things he says," said Vojtech Stros, a student in Prague.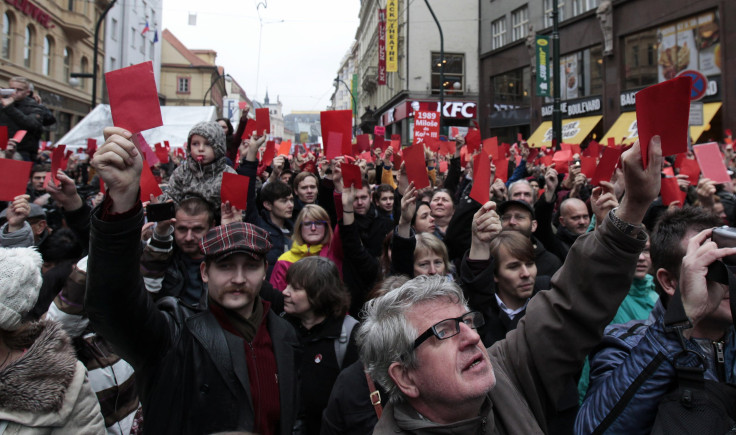 Most famously, Zeman was rumored to have been drunk at a Bohemian Crown Jewels ceremony shortly after being inaugurated and is notorious for using vulgarity in the media, most recently this month when discussing the political punk group Pussy Riot on live radio.
Despite the crowds and considering that only 25 years have passed, BBC found that only 30 percent of Czechs under the age of 30 are aware that Nov. 17 is a national holiday to remember the Velvet Revolution.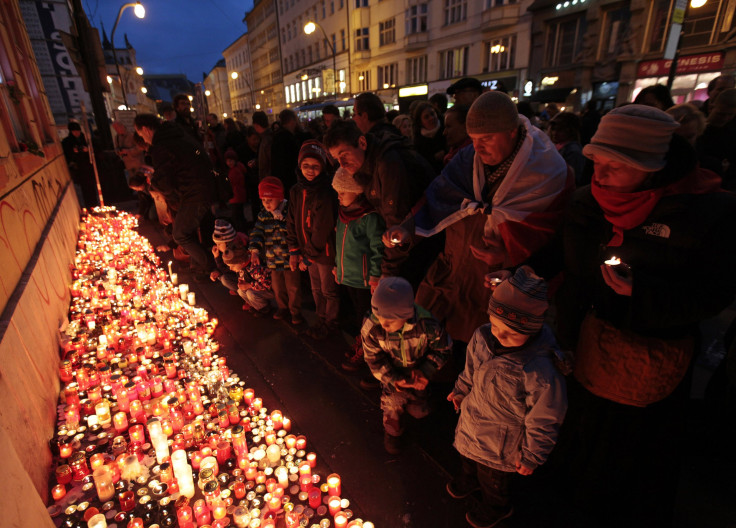 © Copyright IBTimes 2023. All rights reserved.
FOLLOW MORE IBT NEWS ON THE BELOW CHANNELS