What Wedding Dress Will Meghan Markle Wear? Her Hallmark Costumers Weigh In
Preparations are underway for Meghan Markle's royal wedding to Prince Harry this May, but while the date and venue are all set, there's still one major item that remains unchecked: The Dress. People will remember Markle's wedding dress for years to come, just as they have Kate Middleton's and Princess Diana's, which is why it's such a big decision.
There have been a few reported contenders in the mix for the gig, like her friend Roland Mouret and Israeli designer Inbal Dror, but it doesn't appear that a decision has been made yet.
To gain some insight into what type of dress Markle might choose or what design would look best on her, International Business Times spoke with two costume designers - Tina Fiorda and Rafaella Rabinovich - who worked with the actress on her Hallmark Channel films, "When Sparks Fly" and "Dater's Handbook," respectively.
Rabinovich , who lived in Israel for 20 years, told IBT that the Dror dress designs going around are "phenomenal" options for Markle because of the "beautiful intricate work."
Though Rabinovich simply hopes Markle "would wear whatever makes her feel beautiful," she does have a few ideas on what dress styles would work well for the star.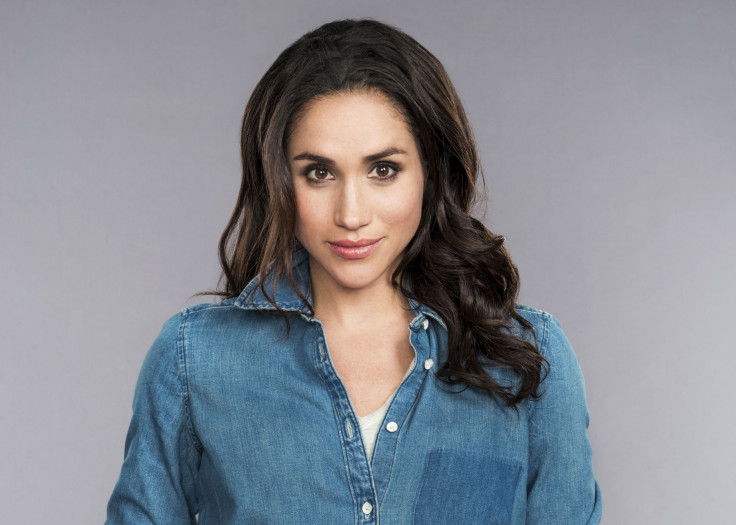 "She would look great in a mermaid cut, she would look great in an A-line dress, she would look great in a princess cut," she said. "She would look great in so many things. She's a beautiful woman. I think that whatever makes her heart sing is what's going to look best on her."
As for Fiorda, after she explained how "Prince Harry is a very lucky man" to be marrying Markle, she revealed Vera Wang is the first designer that comes to mind when she thinks of Markle's wedding dress. The classic qualities of Wang's designs is what makes her a great choice, said the Hallmark costumer.
"I think I would do something that is classic, but something that makes a statement, as well, with her," Fiorda said. "I could see her in something that has a very nice bodice, a nice neckline, maybe something that goes out at the hips and with a train, of course, because it is a royal wedding. I see her in lace, as well, and delicate, because she has this delicate nature about her, as well."
Whatever Markle ends up deciding on, Fiorda's sure she'll look like a princess.
"Meghan Markle would make a burlap sack look good," she said.
© Copyright IBTimes 2023. All rights reserved.
FOLLOW MORE IBT NEWS ON THE BELOW CHANNELS