What Will Happen To United Airlines? Expert Predictions On Earnings Conference Call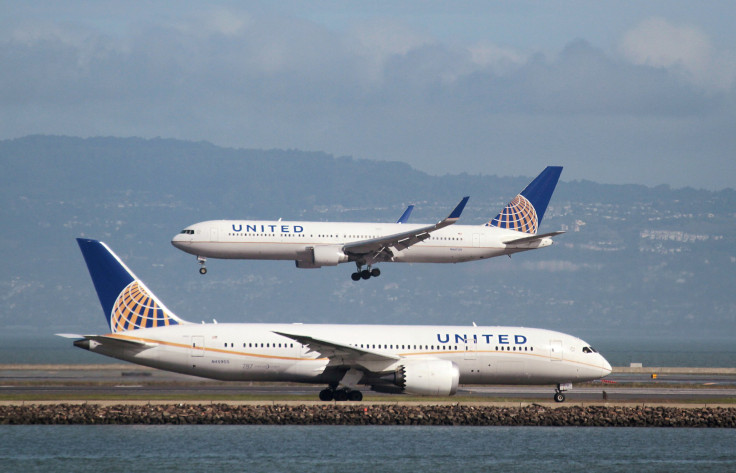 United Continental Holdings' (UAL) first quarter earnings were slated for release Monday night after the market close, ahead of a conference call Tuesday at 9:30 a.m. CT, or 10:30 a.m. EST Tuesday — nine days after authorities dragged a man off a United flight, reportedly injuring him and prompting social media fury.
Experts generally don't expect the recent debacle to take much of a toll on the company's sales for the first three months of 2017, but the earnings conference call may be worth a listen.
Read: How To Avoid Being Bumped, Overbooked
Analysts at Zacks Investment Research said "a commentary on the passenger fiasco" would "keenly be awaited by investors" during the conference call.
The Chicago-based airline — which in its previous earnings release boasted of its "best full-year on-time performance while reporting the lowest number of cancellations, delay minutes and mishandled bags in company history" — announced a review of company policy April 11, the results of which it would communicate by the end of the month. In a Friday memo first published by TMZ over the weekend, United mandated that all cases of involuntary denial of boarding, commonly referred to as "bumping," must occur at least an hour before passengers get on the plane "so the denied boarding process in an oversell situation may be implemented in a gate or lobby area and not on board the aircraft."
One thing to listen for in the earnings call, according to Doug Hesney, the head of financial and professional services practice at the New York-based public relations firm Makovsky, is "an explanation of their new policy."
"The guidance for this quarter is what is going to be critical for investors," he said. "The reactions that analysts have to that and how [company leaders] explain it is going to be critical."
Hesney added that whether and how the company addresses the racial facet of the issue, as the man removed from the plane was of Asian descent, could matter to potential buyers of trans-Pacific flights, a region in which United and some competitors are looking to expand.
And while there's little chance of a large dent in the revenues for the first quarter, "the numbers are going to be important," Hesney said.
Read: How Much Did The Passenger-Dragging PR Disaster Cost The Company?
Even if sales haven't drooped yet, they may in the future. Although quarterly results and financial disclosures rarely mention concrete damage done by boycotts and PR catastrophes, as the Wall Street Journal pointed out Saturday, a Morning Consult poll released Monday indicated a more material response from potential flyers. Of the survey participants who'd heard of the United incident, 40 percent said they'd pay a higher price and endure a longer flight just to avoid the company. Still, the proportion dropped as the poll's hypothetical United flights grew relatively shorter and cheaper.
For now, however, United has enjoyed a boost in revenue for the month of March, a signal that sales may not yet be an issue and that revenues could beat earnings consensus estimates of 37 cents per share. As Wall Street Journal aerospace writer Doug Cameron wondered in a Monday earnings preview, "will that momentum survive the O'Hare fiasco?" Investors may have to tune in to Tuesday's conference call to find out.
© Copyright IBTimes 2023. All rights reserved.
FOLLOW MORE IBT NEWS ON THE BELOW CHANNELS