Read Full Text Of United Airlines Passenger David Dao's Court Petition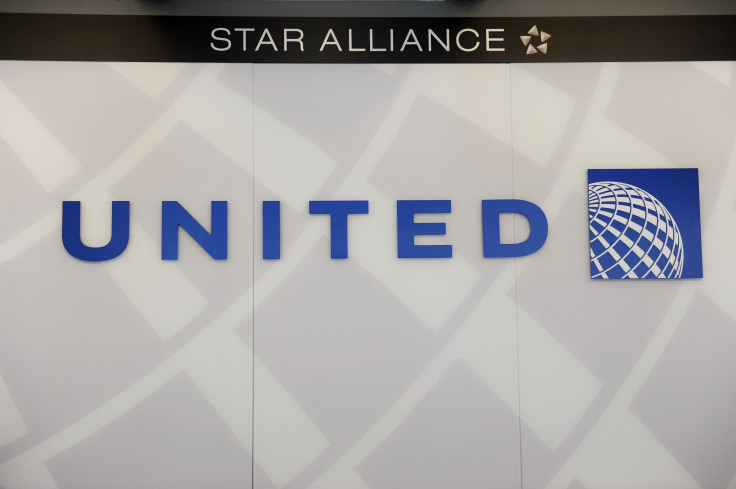 The passenger at the center of United Airlines' "overbooking" incident filed a bill of discovery in court Wednesday, requesting all evidence related to the incident be preserved. The flier, Dr. David Dao, filed the petition in Cook County, Illinois Circuit Court.
Dao, 69, was forcibly removed from a United Airlines flight Sunday after the company said it had to make room for four employees. Video of the incident quickly went viral. It showed Dao screaming and bloody, being dragged down the aisle of the plane by aviation security officers.
Read: Full Timeline Of United Airlines Controversy
The petition demanded that United Airlines and the City of Chicago preserve all cockpit voice recordings, surveillance videos, passenger and crew lists and other related evidence. The full text of the document can be read below.
Petitioner, DAVID A. D. DAO, by his attorneys, CORBOY & DEMETRIO, P.C., and GOLAN CHRISTIE TAGLIA LLP, petitions this Court for an Emergency Bill of Discovery, and in support thereof, states as follows:

(1) On April 9, 2017, DAVID A. D. DAO was a passenger on United Express Flight No. 3411, scheduled to fly from Chicago, O'Hare International Airport to Louisville, Kentucky.

(2) After being duly processed by the ticket agent, checked in by the attendant, and seated in his assigned passenger seat, Petitioner was forcibly dragged and removed from the said aircraft by City employees, sustained personal injury.

(3) The Respondents include the City of Chicago, a municipal corporation, which operated Chicago O'Hare International Airport, and United Airlines, a corporation, who owned and operated Flight No. 3411.

(4) Petitioner believes it is crucial and essential that the following be preserved and protected pursuant to court order:

(a) all April 9, 2017, surveillance video records depicting the boarding of all passengers on United Express Flight No. 3411;

(b) the cockpit voice recording (CVR) for United Express Flight No. 3411 on April 9, 2017;

(c) complete April 9, 2017, passenger list for United Express Flight No. 3411;

(d) complete April 9, 2017, employee and crew lists for United Express Flight No. 3411;

(e) all incident reports prepared by Respondents herein;

(f) the protocol of United Airlines in force and effect for the removal of passengers from commercial aircraft as of April 9, 2017; and

(g) the personnel files of the Aviation Department police who removed Petitioned from the plane

(5) The requested preservation and protection for items (a) through (g) is necessary, since each of those items are in the possession of one of both of the Respondents, and Petitioner currently has no access to them and believes that serious prejudice will injure to the Petitioner if said relief is not granted.

WHEREFORE, Petitioner, DAVID A. D. DAO, prays for the entry of an Order granting the aforesaid relief.

Respectfully submitted,
Thomas A. Demetrio
Dao retained lawyer Thomas Demetrio, of Chicago-based personal injury law firm Corboy & Demetrio, to represent him. The attorney held a press conference Thursday to discuss the incident and what's next for Dao.
"Here's the law, real simple: If you're going to eject a passenger under no circumstances can it be done with unreasonable force or violence," Demetrio said in the press conference. "That's the law. If unreasonable force and violence is used, the common carrier, United Airlines, in this case, is responsible."
Demetrio said that, as a result of the incident, Dao suffered a "significant concussion, "serious broken nose" and "injury to the sinuses," and said he would be undergoing reconstructive surgery. He confirmed Dao was released from the hospital Wednesday night.
"Will there be a lawsuit?" said Demetrio. "Yeah, probably."
Read: United Airlines Dragging Passenger Off Plane Was Illegal
Crystal Pepper, one of Dao's five children, attended the press conference to discuss her father.
"We were completed horrified and shocked at what had happened to my father when we learned of the incident," said Pepper. "Seeing it on video made those emotions exacerbated. My dad is healing right now and that's all I have to say about that."
Demetrio confirmed that there would be a hearing Monday at a local Chicago courthouse to preserve evidence related to the incident.
© Copyright IBTimes 2023. All rights reserved.