What's Coming To Amazon This Fall: Prime Services, Echo Dot, Alexa Gadgets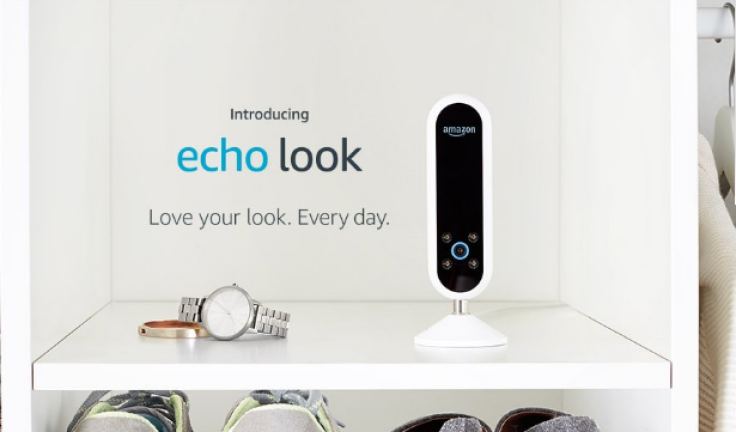 Black Friday and December holidays are still months away, but Amazon has already given us a preview of gift ideas for this year.
The company revealed upcoming Alexa-enabled gadgets, like a smart sprinkler control for your lawn. Although parties are still a while from now, there are some interesting things that will be available on Amazon soon.
Read: Amazon Could Launch Stand-Alone Messaging App 'Anytime,' Here Are The Possible Features Included
We'll break the items down by department:
Amazon Echo Devices
This year, Amazon is pushing its numerous Echo devices, including the recently released Echo Show. The Echo Show is the only device with a built-in display, priced at $229. The device allows users to see their customized video flash briefings, ask Alexa to pull up YouTube clips, see and control security cameras, look at photos and weather forecasts.
The Amazon Holiday Preview displayed the Echo Look, which was also released this year. The device acts like a style assistant and takes full-length photos for you to store in your digital outfit wardrobe. The Echo Look is currently available through an invite-only program, however sales of the device could open up for everyone this fall in time for the holidays, an Amazon representative said.
Amazon could lower its prices this holiday for other Alexa devices, such as the Amazon Echo and Echo Dot, like it did during its Prime Day sale.
Wickedly Prime
Amazon's snack and beverage service for Prime members, Wickedly Prime, currently offers chips, nuts, crackers and other food. The platform will add a soup and tea line this fall and an ice cream line on August 1, just before the summer ends. As for the holidays, Wickedly Prime has chocolate sets, fruit and nut baskets and other items for parties.
Read: Apple, Google, Facebook, Amazon Spent $13 Million Lobbying Trump And DC
Amazon Prime Video and Music
Amazon also touted its music and video streaming services. The company is currently focusing on kids programming and trying to push original series and movies, like Manchester by the Sea. Amazon will also start streaming the National Football League's Thursday Night Football this September.
Smart Detector
Amazon will release the First Alert Alexa Enable Detector this November. The device will be compatible with Alexa and will cost $199.99.
Makeup Brush
Amazon will sell the Clarisonic Mia 1 Skin Perfecting Starter Gift Set in September. The set should be a good gift for makeup lovers, since it can be used to apply foundation and as a cleanser. A gift pack of four brush heads will also launch this September for $85.
Tech Gifts Already Available On Amazon
Smart Sprinkler Controller
Amazon currently sells the Rachio Smart Sprinkler Controller which comes with Alexa and Wi-Fi support. The device originally costs $199.99, but as of Thursday it was down to $181.99. The controller allows users to program their sprinklers and control it using Alexa. The controller automatically stops watering when it rains and even changes the watering schedule when it predicts it will rain, which means you'll save on your water bill.
VR Gear
For those who are into virtual reality, Amazon will push the $129.99 Samsung VR Gear again this year, along with the Merge VR, priced at $79.99. As of Thursday, the Gear VR was available for $113, while Merge VR headset was $20 off.
Cameras and Drones
Amazon will push the $999 DJI Mavic Pro, a best-seller. It will also tout the GoPro Karma, which is priced at $799.99. Amazon expects Fujifilm cameras to be best-sellers this year. The new Fujifilm Instax Square SQ10 Instant Camera, which is a hybrid device that prints film and saves them digitally, is priced at $279.00. The Fujifilm Instax Mini 9 Instant Camera, which costs $69.99, is also expected to be popular this year.
Amazon Products
Amazon is also pushing its Handmade department, which allows users to pick out personalized gifts, like pillows and necklaces. The company might have holiday deals on the Amazon Fire TV Stick and the new Fire TV Edition, which is priced at $649.99. Amazon could also have a sale on its Fire HD tablets, including the new Fire tablets for kids, and Kindle e-readers.
© Copyright IBTimes 2023. All rights reserved.