What's Next For Johnny Depp? Actor's Career Examined After Libel Suit Loss
After losing a libel suit filed against The Sun after the news outlet called him a "wife-beater," Johnny Depp's fortune just took a hit. Though the veteran actor's career still appears to be on the up-and-up.
The lawsuit filed by Depp focused on an article that was published in 2018 and referred to Depp's allegedly abusive relationship with his ex-wife Amber Heard. Depp had sued the news outlet's publisher NGN as well as its associate editor Dan Wootton to clear his name but was shut down after a judge ruled in favor of The Sun.
The judge sided with The Sun, saying on Monday, the article "was not libelous after a contentious legal showdown this summer," according to court documents obtained by USA Today. The verdict, which was delivered in writing due to the pandemic, dismissed the complaint against The Sun after finding support of assault in four of 14 incidents brought up in the case.
"The Claimant has not succeeded in his action for libel," the court documents state. "Although he has proved the necessary elements of his cause of action in libel, the Defendants have shown that what they published in the meaning which I have held the words to bear was substantially true."
Depp, who has a total net worth of $200 million, according to Celebrity Net Worth, just lost £1.5 million (approximately $1.7 million USD) in legal fees, reports The Telegraph. He could lose over $3 million defending himself in another case against his ex-wife after she wrote an op-ed for The Washington Post in 2018, claiming to be a victim of abuse. Depp is seeking $50 million in damages in the case against Heard.
But it isn't all bad news for Depp, who has several new movies lined up.
He is set to star in "Fantastic Beasts and Where to Find Them 3," which has a release date of November 2021, "Under a Snow Moon," which has no set release data set yet, and "Minamata," which debuts in February 2021.
Still, the "Pirates of the Caribbean" star has been stripped of his role by Disney as well as his role in "City of Lies" from Miramax, The Sun reported.
Depp traditionally pulls in about $20 million per movie, but it is unclear exactly what his salary was for each of his upcoming films.
Depp is set to go to court in the Heard case in January 2021. Depp married Heard in 2015. They divorced less than two years later.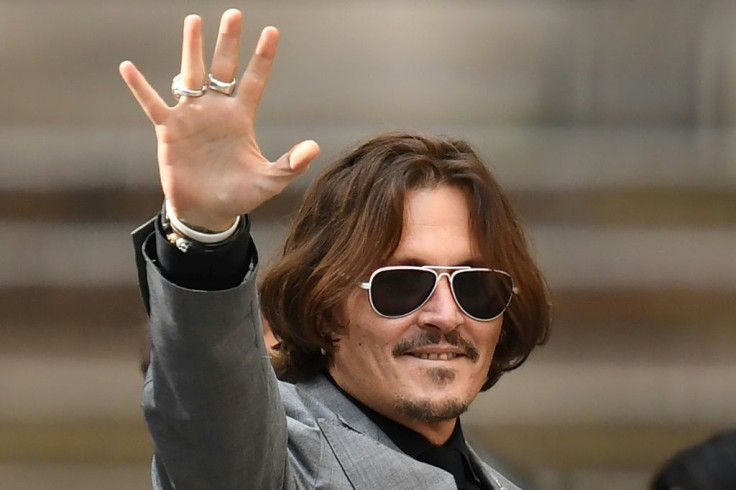 © Copyright IBTimes 2023. All rights reserved.