What's Open And Closed On Election Day? Complete 2020 List
Election Day isn't a federal holiday, but on Tuesday, U.S. banks will be open, U.S. trading on stock exchanges will proceed as normal, and mail will still be sent and received, though some state services will be suspended.
The only two U.S. federal holidays in November are Veterans Day on Nov. 11, and Thanksgiving on Nov. 26.
While trading on stock exchanges will move along as usual, banks across the nation have limited some of their services due to the pandemic, in some cases keeping only their drive-thru windows and automated tellers open. Credit unions, tacitly owned by their members, keep similar hours and follow similar trends. They will be open, though make sure to check about available services before heading out.
At the state level, the situation may be somewhat different. Delaware, Hawaii, Illinois, Indiana, Maryland, Michigan, Montana, New Jersey, New York, Rhode Island, Virginia and West Virginia all consider Election Day a public holiday. That will limit some state services and departments, from the DMV to social welfare. And some state-level courts may be closed. If you're in Kentucky or South Carolina, don't count on scoring some new spirits to celebrate, or complain about, whoever get the most votes, because liquor stores there are closed on Election Day.
Police and other first responders do not have public holidays, nor does the U.S. Postal Service. Not only will the mail arrive as expected, so will deliveries from delivery services such as FedEx and UPS. Retailers may be open, though local-level restrictions may limit in-person services. Schools also are open, though like retailers, restrictions vary.
Racial and other tensions across the country, meanwhile, have put national authorities on high alert. In early October, the Department of Justice and the FBI said they were making preparations in case of violence on Election Day.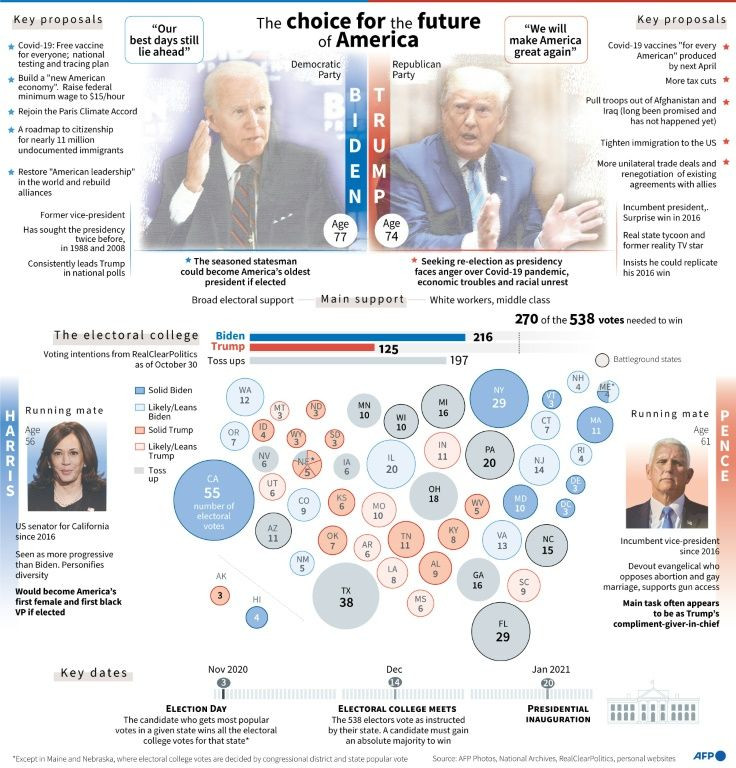 © Copyright IBTimes 2023. All rights reserved.