When Are The Democratic Primary Debates? When Will Clinton, Sanders, O'Malley Duke It Out On Live TV?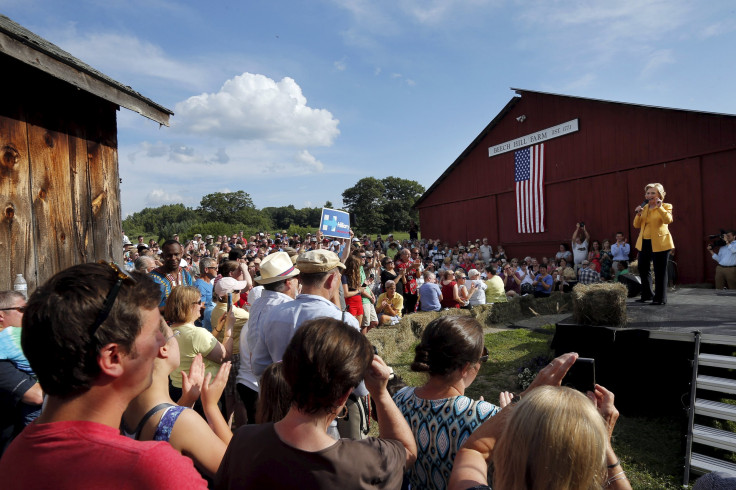 The Republican primary debates are fast approaching and the stakes are high. But, while GOP hopefuls prepare how they're going to try and avoid a Donald Trump storm on the stage next week, one thing remains unclear: What about the Democratic debates?
Following a Democratic National Committee (DNC) announcement in May that the party would have six debates, not a lot of details have been nailed down. The first is expected to be in August and September, but exact dates haven't been set. They are, however, supposed to take place in the first two voting states in the primary season, Iowa and New Hampshire.
The DNC doesn't have quite the same problems that its Republican counterpart is facing. The Republican debates, because of the large number of declared candidates, have had to set up tiered debating programs. The top 10 candidates will share the stage on Aug. 6, as determined by recent national polls evaluated by the event's host, Fox News. The other candidates will get their chance, too, albeit earlier and in a cable television slot that generally gets fewer viewers.
Presidential Candidates | InsideGov
Democrats, on the other hand, have a much smaller field of candidates. The front-runner, former Secretary of State Hillary Clinton, is joined by four other declared Democratic candidates: U.S. Sen. Bernie Sanders (Vt.), former Sen. Jim Webb of Virginia, former governor of Maryland Martin O'Malley and former governor of Rhode Island Lincoln Chafee.
The debates could be big opportunities for Clinton's opponents. As Bernie Sanders has been catching up in the polls, voters have become less and less convinced of Clinton's trustworthiness and leadership capabilities. Clinton has also taken some hits in potential matchups with three Republican candidates in key swing states.
After the first two debates, there is supposed to be a South Carolina debate in either October or November, a Nevada debate later in the year, then two in the early months of 2016. One of those final debates will be in Iowa, and the other state location hasn't been determined.
© Copyright IBTimes 2023. All rights reserved.