When Is The Next Republican Presidential Debate? GOP Candidates Meet For Utah Event In March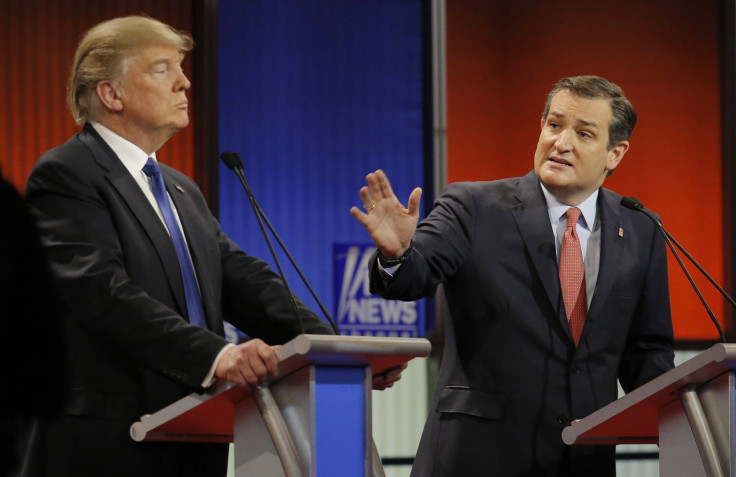 Utah will get a turn hosting the next Republican presidential candidates' debate, March 21. It will be historic — the Beehive State has never hosted a presidential primary debate, according to a report by Fox affiliate KSTU-TV.
The event will be held in Salt Lake City, Utah's largest community at more than 191,000 residents. As of March 9, the Republican National Committee had not announced the debate venue or the broadcast partner.
The debate will take place one day before a winner-take-all primary in Arizona, the caucus in Utah and a Republican convention in American Samoa. Roughly half of the delegates needed to clinch the Republican nomination will have been chosen ahead of the Salt Lake City event. RNC officials also announced a tentative New York City-hosted debate in April, if needed.
2016 Republican Presidential Candidates | InsideGov
"The additional debate in Utah and the possibility of holding one in New York ensures that Republican voters and activists will continue to see our candidates in action, said RNC Chairman Reince Priebus. "Whether we ultimately face the [Hillary] Clinton machine or Bernie Sanders, the more people see our candidates the better."
Utahns have expressed a great deal of excitement over the potential benefits of hosting a debate. "This is going to be one of the biggest events to happen in Utah probably since the Olympics, when you look at the publicity that will be coming to the city," Val Hale, executive director for the state Office of Economic Development, told KSTU-TV.
Tim Chambless, a professor at the University of Utah's Hinckley Institute of Politics, said the historic nature of the event will improve the image of the Utah electorate. "It will highlight Utah as a state very actively aware of the Republican presidential campaign," he said.
James Evans, the Utah Republican Party chairman, echoed Chambless' sentiments. "This demonstrates what we've known for some time: that Utah is a state [that] presidential candidates must visit," Evans told the Associated Press.
© Copyright IBTimes 2022. All rights reserved.
FOLLOW MORE IBT NEWS ON THE BELOW CHANNELS