When Steve Went Off to an 'Ashram' Before Getting into Apple's Job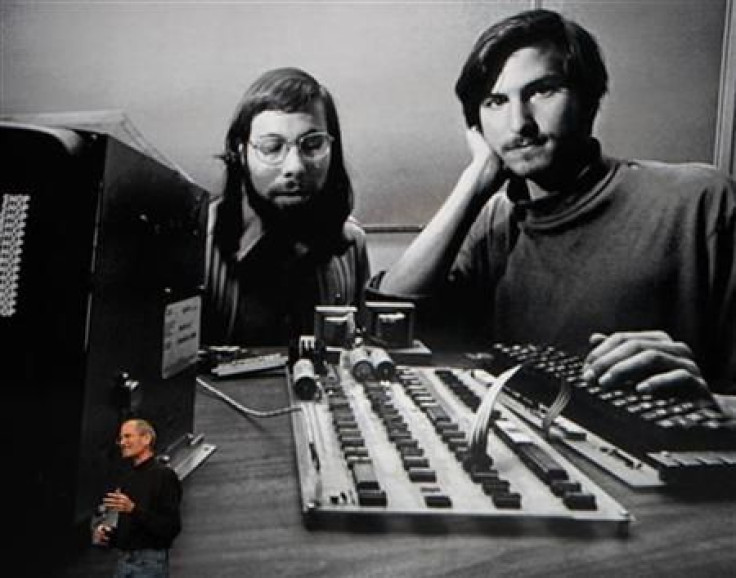 Apple's former CEO Steve Jobs once reflected upon his thoughts about Microsoft founder Bill Gates that actually reflected a lot about Jobs' past and pre-Apple days.
I wish him the best, I really do. I just think he and Microsoft are a bit narrow. He'd be a broader guy if he had dropped acid once or gone off to an ashram when he was younger, Jobs told New York Times in a 1997 interview referring to Gates.
That's what Steve, who resigned as CEO of Apple on Wednesday, did when he was young.
Deeply affected by the spread of Indian spiritualism, the 1955-born "techie" businessman visited India in 1974 as a hippie for what he calls "spiritual retreat" and a philosophical quest.
That was not something preposterous for a teenager boy, who was adopted by foster parents but later his biological parents happened to tie the knot and gave birth to and raised a child, Jobs' biological sister.
Steve Jobs, who has been battling his health for quite some time now, was born as Steven Paul Jobs to an American mother and a Syrian father in San Francisco, California on February 24, 1955.
While at Cupertino Junior High School and Homestead High School in Cupertino, California, Jobs was often seen attending after-school lectures at the Hewlett-Packard Company, where he soon worked as a summer employee with Steve Wozniak, who later became the first employee of Apple.
After his graduation from high school in 1972, Jobs enrolled in Reed College in Portland, Oregon, but dropped out after first semester. Even then, the businessman had his own way of learning and earning. He audited classes at Reed, returned Coke bottles for food money, and didn't refrain from getting weekly free meals at the local "Hare Krishna" temple.
Needless to say from where did he receive "call" for seeking enlightenment backpacking around India?
Jobs returned to California in 1974 to take a technician job at popular video games manufacturer Atari, primarily to save money for visiting India in search of spiritual enlightenment – just like the way ancient spiritual teacher Gautama Buddha was enlightened in India.
And Jobs is said to have returned as a "Buddhist" indeed, at least in appearance with his head shaved and in traditional Indian attire.
During his stay in India, Jobs experimented with psychedelics, calling his "acid" (lysergic acid diethylamide) experiences one of the two or three most important things he had done in his life.
After nearly two years of his return from India, Jobs founded Apple in 1976 along with his college friend Steve Woznaik. Was he already enlightened?
Well, some at Kainchi Ashram, where Steve stayed, located in Nainital in the India's northern state of Uttarakhand do believe that Steve Jobs got the vision to create Apple at the ashram.
What actually drove the pancreatic cancer survivor, Jobs, to India or how he got "deeply" spiritual remains unexplained by him, but what Apple's former CEO wished for Microsoft founder is apparent.
"He'd be a broader guy if he had dropped acid once or gone off to an ashram when he was younger.
© Copyright IBTimes 2023. All rights reserved.
FOLLOW MORE IBT NEWS ON THE BELOW CHANNELS