When Will 'Doctor Who' Season 10 Premiere? Peter Capaldi Teases Spring Release Date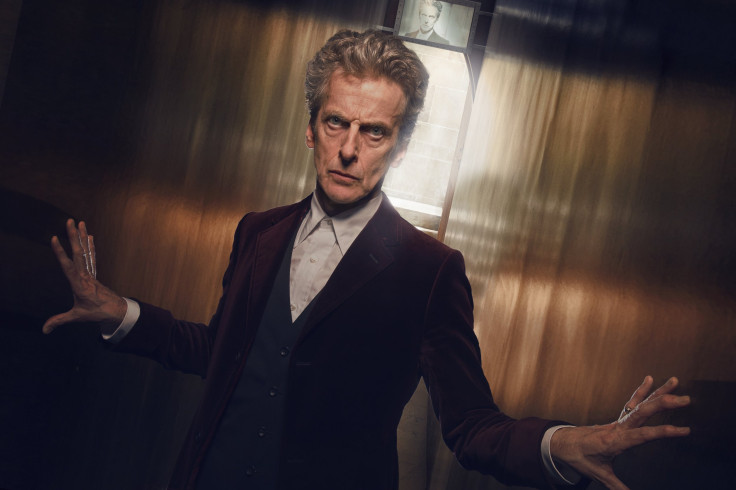 Fans have had an extra long wait for "Doctor Who" Season 10. While the last couple seasons premiered around this time of year, the BBC America hit is on hiatus until 2017. An exact return date hasn't been announced, but Peter Capaldi may have let some big news slip.
When a fan took a photo with Capaldi on the "Doctor Who" set, the actor, who plays the 12th incarnation of the Doctor, said that a spring premiere was expected. "We're on at Christmas, and then it starts again in April," he revealed. Watch his answer in the video below:
An April premiere date wouldn't be too surprising. BBC One controller Charlotte Moore teased that the British network was planning a spring premiere after showrunner Steven Moffatt announced it would be his last season. "I have decided to schedule Steven's big finale series in Spring 2017 to bring the nation together for what will be a huge event on the channel," she explained in a January press release. "2016 is spoilt with national moments including the Euros and Olympics and I want to hold something big back for 2017 — I promise it will be worth the wait!"
Luckily, fans will get a small "Doctor Who" fix this winter. The series will have a new Christmas episode on Dec. 25.
When the series returns, the Doctor will get a new companion, Bill (Pearl Mackie), and he'll run into some familiar faces. Nardole (Matt Lucas) and Missy (Michelle Gomez) are both set to return.
With any luck, Whovians will find out more about Season 10 when the actors head to New York Comic-Con (NYCC). Capaldi, Mackie and Moffat will all be at a massive panel held at Madison Square Garden on Oct. 7. They're part of BBC America's NYCC programming block which will also include panels from "Dirk Gently's Holistic Detective Agency" and the upcoming, young adult "Who" spinoff "Class."
© Copyright IBTimes 2022. All rights reserved.
FOLLOW MORE IBT NEWS ON THE BELOW CHANNELS