When Will Giraffe Give Birth On Live Feed? April Labor Update As Baby Kicks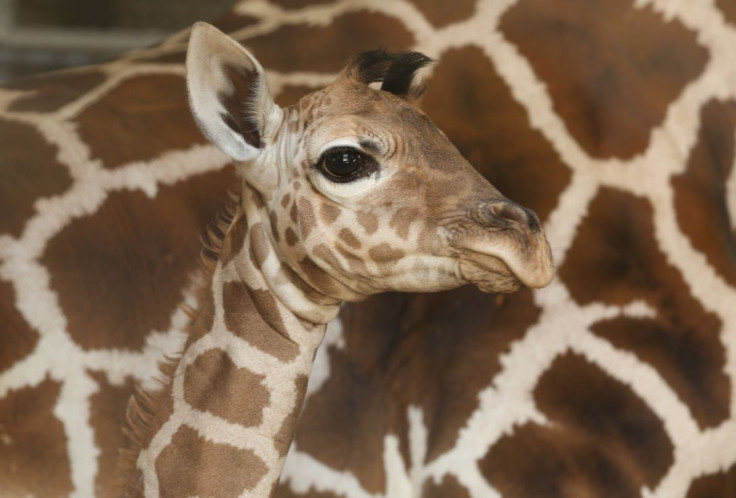 Millions of people are watching a live feed showing April the giraffe giving birth to its fourth calf at an upstate New York zoo, but it seems they may have to wait a little longer despite the significant belly kicking. The Animal Adventure Park, the zoo that houses April, posts regular labor updates on its Facebook page, which is followed by almost 800,000 people.
"Keeper report is increased swelling in the backend and significant baby kicks from within. Vet reports all is well and no reason for concern," the zoo wrote in its evening update Thursday. "April is posturing quite a bit, which is keeping us on our toes! We will see what the weekend brings."
In an earlier update, the zoo mentioned that they are looking for a new sponsor for the live streaming, which has been going on for more than a week now.
Read: Can Giraffes Have C-Sections?
"Our Giraffe Cam is also seeking an additional sponsor to jump start our initiative to support Giraffe Conservation," the zoo wrote the same day. TMZ reported that they could charge a minimum of $500,000 for a logo of the sponsor on the live feed.
April the giraffe is more than 15 months pregnant and was most expected to give birth days ago. The giraffe has shown signs of going into "active labor," keeping everyone on the edge.
On Wednesday, the vet suggested that some belly changes may suggest the calf is moving into the birthing position.
"April has thankfully, continued to remain in current condition. Vet report today suggests we should begin watching for a shift in calf position/and belly carry from low to back. This would suggest movement into place for birthing," the zoo wrote in its update.
While April has had three calves before, this is her first calf with her mate Oliver, who is now 5-years-old. When the calf is born, there will be a vote to determine his or her name.
© Copyright IBTimes 2023. All rights reserved.