When Will 'Hunger Games' 2 Come Out? 'Catching Fire' Will Debut In London On Nov. 11 [VIDEO]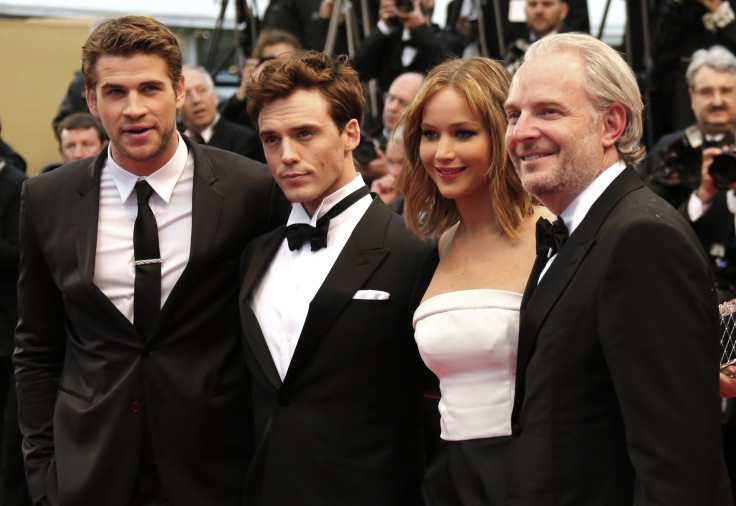 Hunger Games fans can see the second part of Suzanne Collins' best-selling series, "Catching Fire," a little earlier than expected -- that is, if they all can make it to London. "Hunger Games: Catching Fire" will make its world premiere on Nov. 11. According to The Hollywood Reporter, Lionsgate chose the British capital to premiere the second installation of the hit dystopian trilogy.
"The Hunger Games" shot its young stars Jennifer Lawrence, Josh Hutcherson and Liam Hemsworth into Hollywood stardom. Lawrence went on to win an Oscar for "Silver Linings Playbook," and Hemsworth and Hutcherson also went on to star in other major movies.
"Catching Fire" begins with a "Victor's Tour" for Katniss Everdeen (Lawrence) and Peeta Mellark (Hutcherson), but the pampering only lasts for so long. A rebellion is brewing, and the Capitol is willing to do anything it takes to crush a potential revolt.
As many HG fans already know, the Quarter Quell takes place in Panem every 25 years and puts the brutality of the regular annual Hunger Games to shame. Hunger Games winners are exempt from the bloodbath, but the Capitol has something else in store for its champions this year.
The film centers around Katniss being thrown into the stadium once more as the "tributes" try to decipher what type of area the Capitol has created for them to compete in. Of course, Katniss struggles to fit in with the rest of the elite districts and find strength as the government comes down on her.
The film will premiere worldwide and in the U.S. on Nov. 22. Check out the trailer for the anticipated Francis Lawrence directed film below.
Let the 100-day countdown until the Quarter Quell begin and may the odds be ever in your favor!
© Copyright IBTimes 2023. All rights reserved.