When Will Pulse Reopen? Orlando Nightclub Plans Permanent Memorial To Honor Shooting Victims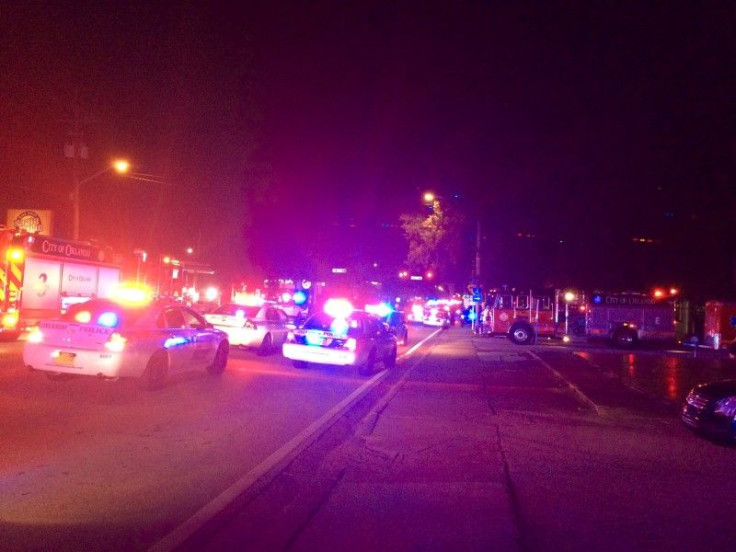 Just shy of two months from the day when Saturday night dancing and partying at Orlando's Pulse Nightclub turned into a night of carnage and bloodshed, the owners of the gay club announced Sunday that the venue would be reopened as a memorial to the 49 victims of the attack.
The message was posted on the Pulse Foundation's social media accounts Sunday night with a request for donations to build the memorial. Would-be donors were encouraged to text "PULSE" to 91999 to learn how to give money to the permanent memorial site.
"You heard right! We will be reopening Pulse as a memorial for the 49 lives who were taken from us on June 12th," posts from the nonprofit organization set up in the aftermath of the shooting read.
Other details about the memorial, including when it might be open or how much it would cost, were not immediately released.
The shooting took place in the early morning hours of June 12 when a gunmen armed with an assault-style rifle began shooting. The attack led to a three-hour long standoff with police that included stories of scared nightclub goers hiding in bathrooms of the building, fearing for their lives. The shooter, Omar Mateen, was a 29-year-old security guard who had reportedly pledged allegiance to the Islamic State group while on a phone call with 911 operators that night. In the search for answers as to why the Pulse nightclub was chosen, many said that the attacks were more of a hate crime than that of a terrorist. Days after the attack, the CIA said that it had not found a clear link between Mateen and ISIS militants.
In addition to the 49 killed in Orlando, more than 50 others were injured by Mateen that morning. During the hours-long attack, victims inside were able to send text messages to their loved ones telling them what they were facing.
© Copyright IBTimes 2023. All rights reserved.