Islam Ramadan 2016 Ends Near USA's 4th Of July: How Orlando's Muslim Community Is Celebrating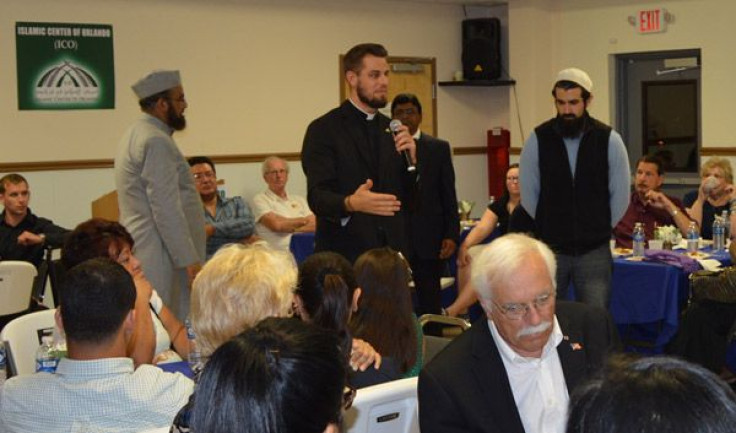 As the sun sets on Monday and fireworks light up the sky across the U.S., American flags and patriotic headscarves will be on display as members of the Muslim community near Orlando, Florida, break their fast on Independence Day. Piles of dates, curry and rice biryani dishes will be mixed in among grilled hot dogs, hamburgers and red, white and blue cakes during dual Ramadan and Fourth of July celebrations that come at a tense moment following a mass shooting and a politically charged election season that has singled out Muslims.
"Because it's Ramadan and we are fasting during the day, our celebrations will be a little muted, but we want to enjoy the freedoms this country provides, so July 4 is a peak time for us to think about our freedoms," said Atif Fareed, chairman of the American Muslim Community Center based on the outskirts of Orlando in Longwood, Florida. "It's the meanings of July 4th, which is really important to us – the freedom of religion, the freedom of speech, the freedoms that we enjoy in this country."
This year, the large Eid al-Fitr celebrations marking the end of Ramadan fall only two days after one of America's biggest holidays. They also will unfold as many practicing Muslims have been on edge after the June 12 shooting at the Pulse nightclub in Orlando when Omar Mateen killed 49 people and pledged allegiance to the Islamic State group, and amid presumptive Republican presidential nominee Donald Trump's repeated statements on banning Muslims from entering the U.S.
While attendance dropped off at many Orlando-area mosques following threats after the mass shooting, the final days of Ramadan coinciding with the Fourth of July have brought a renewed sense of duty to educate people about Islam and Muslim-American pride. Ramadan is one of the five pillars of the Islamic faith and is observed with prayers and fasting from dawn to dusk to remember those less fortunate. The end of the month-long fast is marked by Eid al-Fitr celebrations.
After receiving threats and menacing emails, Tariq Rasheed, who serves as the imam at the Islamic Center of Orlando, hired a security guard for his community this month for the first time since it began in the late 1980s.
"It made our community very tense. On the one hand, we all grieved with the victims and community, but at the same time, there came a fear factor," Rasheed said of the Pulse nightclub attack. "As a result, the attendance at our mosque went down drastically."
As the last and most important days of Ramadan approach, Rasheed has noticed attendance numbers going back up. Despite the tense atmosphere, he felt the need to hold more Ramadan interfaith evenings than ever before after reading about a survey that said most Americans do not know any Muslims and do not know much about the Islamic faith. Rasheed's community has held four interfaith events this Ramadan, breaking their fast with the iftar meal along with members of the Jewish, Latino, LGBT, Christian and atheist communities. Over 100 people attended each event.
The interfaith celebrations come as Trump has started waffling slightly on his position to ban Muslims from entering the U.S. as his poll numbers decline against presumptive Democratic nominee Hillary Clinton. Trump said last year he wanted a "total and complete shutdown of Muslims entering the United States." He has also backed surveillance on mosques and a database to keep track of Muslims living in the U.S. A March poll found that half of Americans would support a temporary ban on Muslims entering the U.S. Hate crimes against Muslims tripled in 2015.
"Mosques are filled and Ramadan celebrations and iftars are packed," said Ihsan Bagby, an associate professor of Islamic studies at the University of Kentucky. "Muslims are doing a much better job of actualizing their outreach a lot more. Orlando just pushes them to a new level of involvement and outreach. Every time something happens they are spurred on to redouble their efforts."
Muslims make up approximately 1 percent of the U.S. population at 3.3 million people. The population is expected to double by 2050, the Pew Research Center found. Rasheed partly attributes Orlando's warm weather to the Muslim population's growth in that area by more than 25,000 people since 2000. Florida has approximately 120 mosques and over 170,000 practicing Muslims, according to the Association of Statisticians of American Religious Bodies.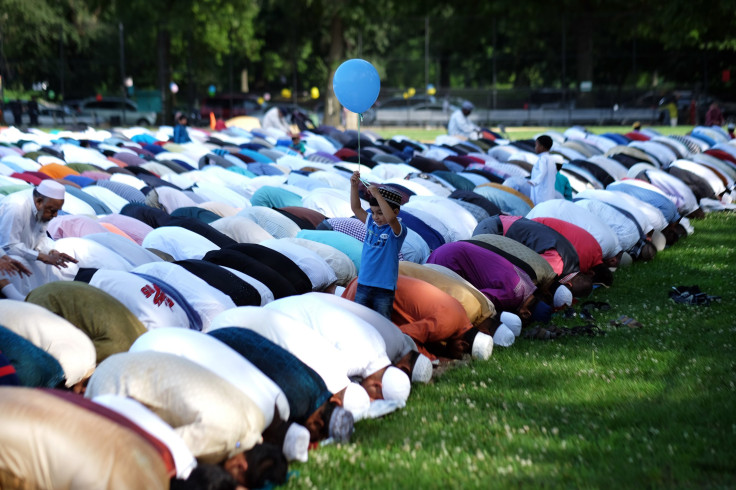 The Council on American-Islamic Relations (CAIR) has recorded cases of threats and harassment since the mass shooting in Orlando and the mosque attended by Mateen was threatened by a group of bikers who rode around the building. CAIR has recently expanded its communications department to better respond to events related to Muslims, including hate crimes and attacks.
Muslim leaders have also noticed an uptick of community members registering to vote and volunteering after being alarmed by campaign rhetoric ahead of the November presidential election.
"Something is different about this year and this terrorist attack," said Wilfredo A. Ruiz, CAIR communications director for the Florida chapter. "The Muslim voices are being heard more."
Having Independence Day fall so close to the end of Ramadan will likely see patriotic displays woven into religious ones. Muhammad Musri, who serves as the senior imam overseeing 10 mosques as part of the Islamic Society of Central Florida, expects red, white and blue headscarves Monday.
"It's an interesting intersection of the two holidays. We are seeing a lot of American flags going up around our mosques," Musri said. "There will be fireworks in celebration of both … people are showing the spiritual, as well as their patriotic side."
© Copyright IBTimes 2023. All rights reserved.