When Will 'Scorpion' Season 3 Return To CBS With Episode 15?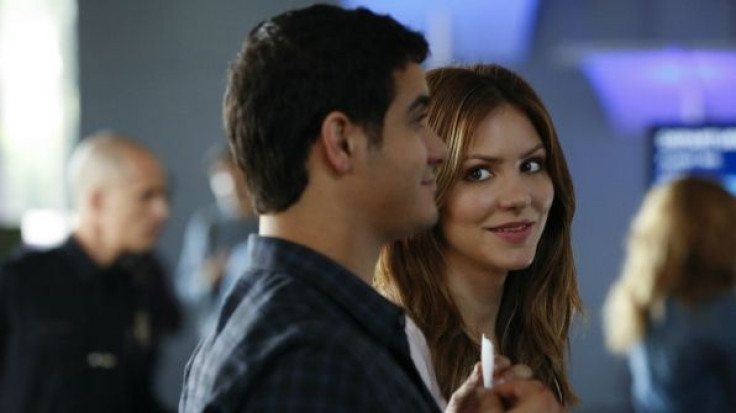 CBS did not release a new episode of "Scorpion" Season 3 on Monday, Jan. 30. The series is on a week-long hiatus and will return with "Sharknerdo" on Feb. 6.
In the upcoming episode, Team Scorpion will be tasked to go in search of a sunken treasure, but they will have a hard time finishing this mission when Paige (Katharine McPhee) and Walter's (Elyes Gabel) boat explodes. The two will be stranded in the middle of the Pacific Ocean surrounded by sharks that could attack them.
In the promo released by CBS, Walter and Paige are forced to set their differences aside, since they will be separated from the rest and will have to rely on each other. Both characters will also be forced to swim to safety until Toby (Eddie Kaye Thomas), Happy (Jadyn Wong), Sylvester (Ari Stidham) and Cabe (Robert Patrick) figure out a way to help them.
In the previous episodes, Paige has been avoiding Walter since she's still holding a grudge over what he did to her boyfriend, Tim (Scott Porter). Walter encouraged Tim to accept a job offer in Jordan so he would be away from the team and Paige.
McPhee previously spoke with TV Line about Walter and Paige's dynamic in the upcoming episodes and said that she knows for sure the two would have to communicate at one point. The actress added that sooner or later, Paige and Walter will also talk about the moment he told her he loves her. "We still have quite a few more episodes to shoot. And thus far, there have been little things he has remembered, but they sort of stopped revisiting that. I know they'll go back to it though," she said.
"Scorpion" Season 3 airs Mondays at 10 p.m. EST on CBS.
© Copyright IBTimes 2023. All rights reserved.