Where Is Malaya Johnson? 2 Hispanic Men, Car Located Amid Amber Alert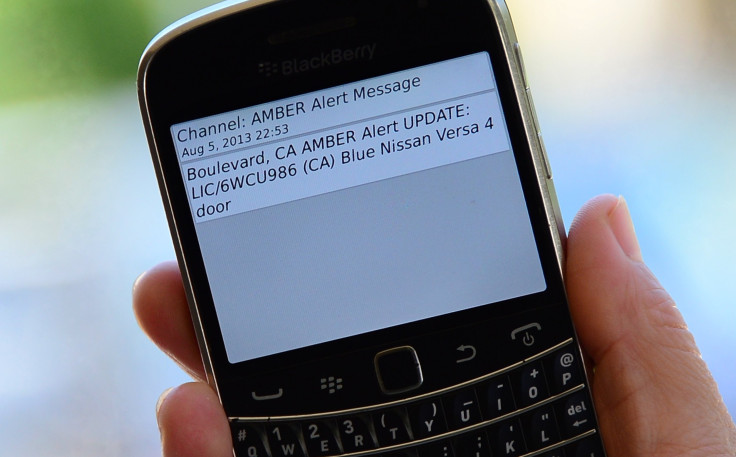 An Amber Alert was issued for a 12-year-old missing girl who is believed to be in danger, authorities said Thursday. Malaya M. Johnson was last seen Wednesday afternoon near Oak Street Village in Hudson Falls, Washington County, New York.
"Please help me find my daughter. Her name is malaya johnson. She is 12 yrs old," wrote Jay Johnson, who identified himself on his Facebook page as Malaya's father. He included a picture of himself and his daughter.
Johnson "was taken under circumstances that lead police to believe that she is in danger of serious physical harm or death," according to the Amber Alert. Investigators identified the case as a "possible child abduction."
Johnson, who is described as 5-foot tall and approximately 115 pounds, was wearing a black sweatshirt, blue jeans and a light-colored backpack when she went missing.
The Washington County Sheriff's Office said the girl is believed to have gotten into a red Ford Mustang with two Hispanic men. The identity of the men remains unknown. Authorities earlier said she could be traveling to the New York City or Rockland County area.
"We are trying to figure out who these two individuals may be," Washington County Sheriff Jeff Murphy told the Glens Falls Post-Star. "We don't know what the circumstances are or whether she is familiar with these people."
Officials said late Thursday that the car was recovered by the New York Police Department and that it was occupied by two Hispanic men. However, there was no trace of Johnson so far.
Anyone with information about the girl was asked to call the Washington County Sheriff's Office at (518) 747-4623.
© Copyright IBTimes 2023. All rights reserved.