Where Is Mohamed Jbali? Find Out If '90 Day Fiancé' Star Got Deported To Tunisia
To say the marriage between Mohamed Jbali and Danielle Mullins didn't go well would be an understatement. Not only did the couple face cheating allegations and financial woes, they officially divorced in March. More, rumors swirled that Mohamed was deported back to Tunisia.
For his part, Mohamed claimed he went back to Tunisia on his own accord. "I'm going to cancel the green card and go back to my country as quickly as possible," he said. "It's my decision to leave. If there were no TV show my marriage could be much better."
READ: '90 Day Fiancé' Where Are They Now? 2017 Update: Danielle Wants Mohamed Deported
He live streamed their divorce proceeding at the Clerk of Court for Erie County Common Pleas in Ohio. "I did not talk to Danielle, all I know is I got my divorce," he said on Facebook. "She had a lawyer talking for her. The judge said it's done and that we're divorced. They asked if I want a divorce or annulment, I said it's the same for me."
Even though Mohamed claimed he wasn't interested in saying in the United States, Danielle originally wanted to get an annulment so it would make it easier for Mohamed to get deported.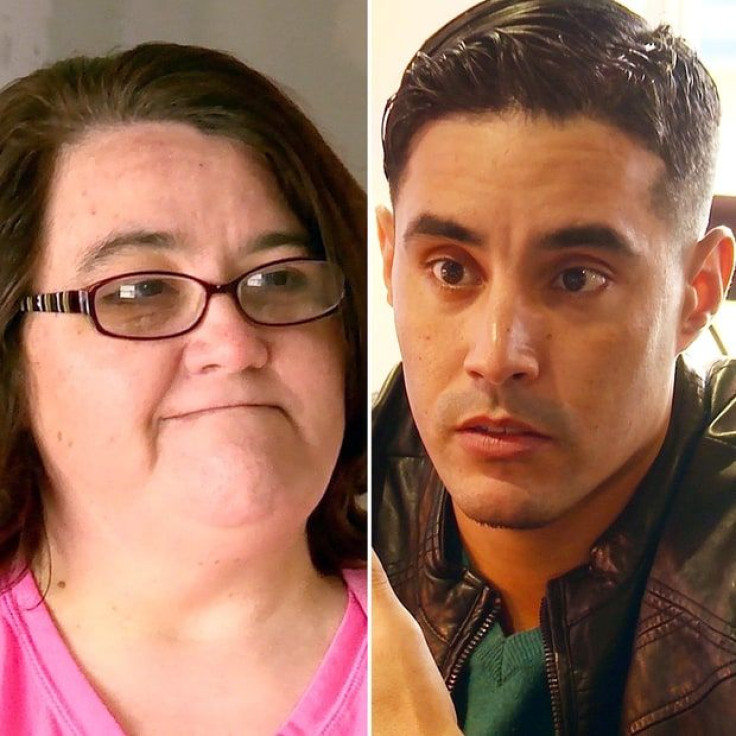 "I'm submitting evidence to immigration because I feel he used me for a green card," she told Radar Online in February. "I'm going to do what I can to get him deported."
"I'm moving on from Mohamed, but I want to show him he can't treat someone like this and expect to get away with it. After I saw him in Miami, he disappeared," she said in a preview for the "Happily Ever After?" spinoff series. "I've been trying to track him down for a while and I finally found him. He's going to have a visitor soon, and I'm finally going to get some payback."
When they were together, one of the things the couple fought over was alleged infidelity. Danielle claimed he had an affair with blonde beauty Luisa Berry. "He said he was going to Florida, but then posted photos from South Carolina to see Luisa," she told Radar Online in a previous interview.
READ: '90 Day Fiancé' Star Gets Anfisa's Name Tattooed On Ring Finger
Mohamed has been silent on social media since his divorce from Danielle, whose name appears as "Danielle Mullins Jbali" on her various social media accounts.
Despite keeping her ex-husband's last name, Danielle has found love with a new man. "He lives, like, six hours away," she said on the spinoff series. "It has been a long time since I've felt this happy."
Don't miss "90 Day Fiancé: Happily Ever After?" when it airs Sunday on TLC at 8 p.m. EDT.
Follow me on Twitter @mariamzzarella
© Copyright IBTimes 2023. All rights reserved.