Where Is Jorge Garcia Now In 2017? Update: '90 Day Fiancé' Star Gets Anfisa's Name Tattooed On Ring Finger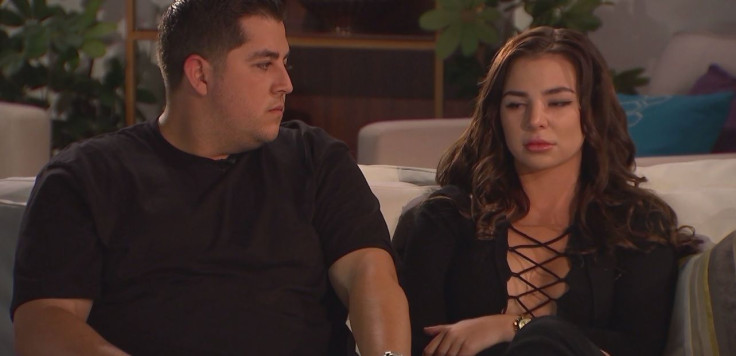 "90 Day Fiancé" star Jorge Garcia prepared for the TLC spinoff series, "Happily Ever After," by getting a tattoo of his wife's name on his ring finger. He married Anfisa Arkhipchenko last season on the show. Despite rumors they split, the "marijuana entrepreneur" seemingly proved their love was wrong.
Jorge took to Facebook to share the fresh ink. He only used a shocked emoji to caption the photo. The image was liked dozens of times by Jorge's 1,000 Facebook friends.
READ: Where Is '90 Day Fiancé' Star Anfisa In 2017? Update: Jorge's Money And His Wife's Rumored Stripping Job
The week before, he posted pictures of himself in Russia with Anfisa. He smiled into the camera as she stuck her tongue out. "Red square! I was looking at the screen lol," he wrote in a June 9 post.
Anfisa was never shy about marrying Jorge for his money. It quickly made her a villainess on the TLC reality show. But Jorge didn't want people on his Facebook page to disparage his wife. "Please don't saying rude things about Anfisa! Or I'll say mean things to you! You have no right! She didn't affect your life!" he wrote in a status update May 27.
One thing Anfisa made clear on her Instagram account, which boasts 100,000 followers, is that she doesn't care what her followers think about her. "I'm very interested in your opinion about me! It's extremely important! Please leave a comment under this post!" she captioned a picture of herself with Jorge. The reason the post is sarcastic, of course, is because she disabled the comments.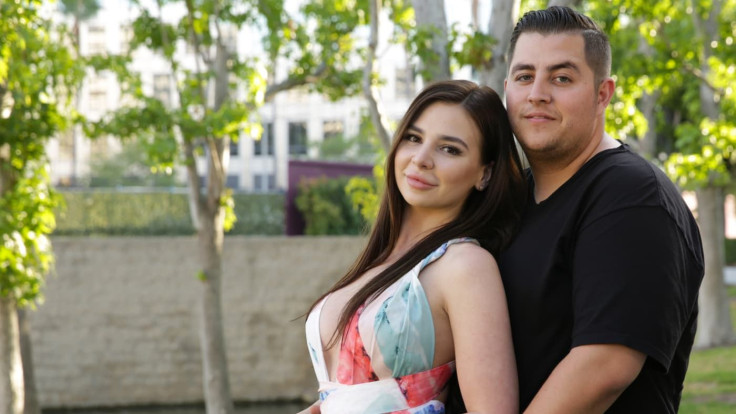 In "Happily Ever After?" Anfisa discovered Jorge doesn't have any money — or not half as much as he told her he did.
"Business is slow and I haven't been doing the same as before," Jorge admitted to Anfisa in a clip that was exclusively obtained by The Wrap Thursday. "I'm not a millionaire. I'm trying to be honest with you. In fact, in all honesty, I am in a little debt."
As fans of the show likely assumed, Anfisa was not happy. "I've always been honest with you and you've always lied to me," Anfisa spat back. "You promised me I'll get whatever I want."
READ: 'Married At First Sight' Divorce: Tom And Lillian Reveal Breakup
Jorge was unsure what his light ban account meant for their relationship. "So now that Anfisa knows that I'm in debt, I'm worried that she's gonna either leave me or put me more in debt," Jorge said. "Either way, it's not gonna be good."
Jorge later told Anfisa that she would need to "adapt" to a new lifestyle, but she refused. "Jorge confesses to me that he's in debt and I think it's bullshit. That's stupid and irresponsible of him," she said in a solo interview. "It wasn't fair for Jorge to wait until after I moved here for Jorge to tell him he wasn't as rich as he told me before."
Don't miss "90 Day Fiancé: Happily Ever After?" when it airs Sundays at 8 p.m. EDT on TLC.
Follow me on Twitter @mariamzzarella
© Copyright IBTimes 2023. All rights reserved.