Where To Stream 'Fast & Furious' Movies Before 'Hobbs & Shaw'
"Fast & Furious Presents: Hobbs & Shaw" is approaching theaters much faster than a quarter mile at a time. The first spin-off in the successful vehicular blockbuster series stars franchise-favorites Luke Hobbs (Dwayne "The Rock" Johnson) and Deckard Shaw (Jason Statham) as they race to stop a power-mad new villain (Idris Elba) from acquiring a dangerous chemical weapon. While this new story exists outside the main ongoing series story, many may still be keen to check out the other eight films in the long-running series in preparation for the latest entry.
Here's a rundown of where the entire "Fast & Furious" series is currently streaming:
"The Fast and the Furious" (2001): The original street racing drama that started it all and introduced the world to Dominic Toretto and his family is currently streaming Netflix.
"2 Fast 2 Furious" (2003): The series' first sequel took things in a decidedly more cartoony direction and can currently be streamed on Netflix as well.
"The Fast and the Furious: Tokyo Drift" (2006): The fan-favorite third entry that took things far away from the original cast and into the Tokyo underground racing scene is also available on, you guessed it, Netflix.
"Fast & Furious" (2009): The confusingly-titled fourth entry that reunited the cast of the first film is not currently streaming on any platform. It can be rented from stores like iTunes, Amazon and Vudu for $3.99.
"Fast Five" (2011): The fifth film in the franchise brought in characters from the entire series for a big heist and introduced Johnson as Luke Hobbs, but sadly, it is also not streaming anywhere. It can be rented from the same stores for $3.99.
"Fast & Furious 6" (2013): This entry introduced Statham as Deckard Shaw in a special after-credits scene. It can be streamed on FX Now by anyone with a cable subscription.
"Furious 7" (2015): The first bona fide mega-blockbuster in the series bade farewell to the late Paul Walker. It is available on-demand for FuboTV subscribers and can be rented from most markets for $3.99.
"The Fate of the Furious" (2017): After admiring the pun-tastic name of the eighth and most recent entry, you can rent it from most markets for $3.99, as it is not currently streaming anywhere.
Universal will release "Fast & Furious Presents: Hobbs & Shaw" in North America on Aug. 2.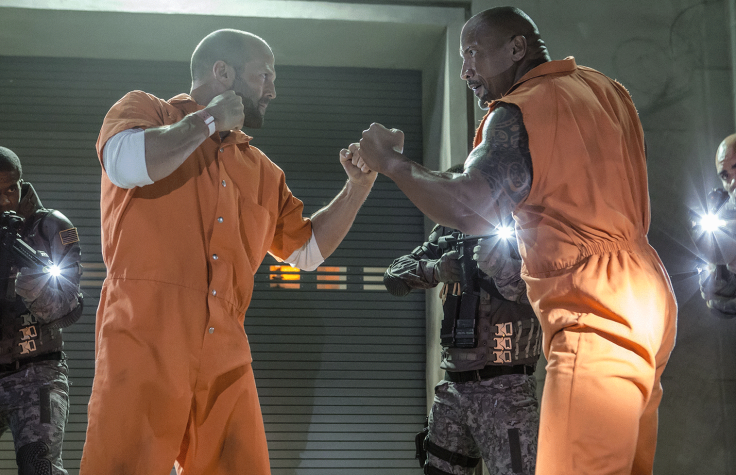 © Copyright IBTimes 2023. All rights reserved.