Where To Watch 'Eight Crazy Nights,' Adam Sandler's Hanukkah Movie, Online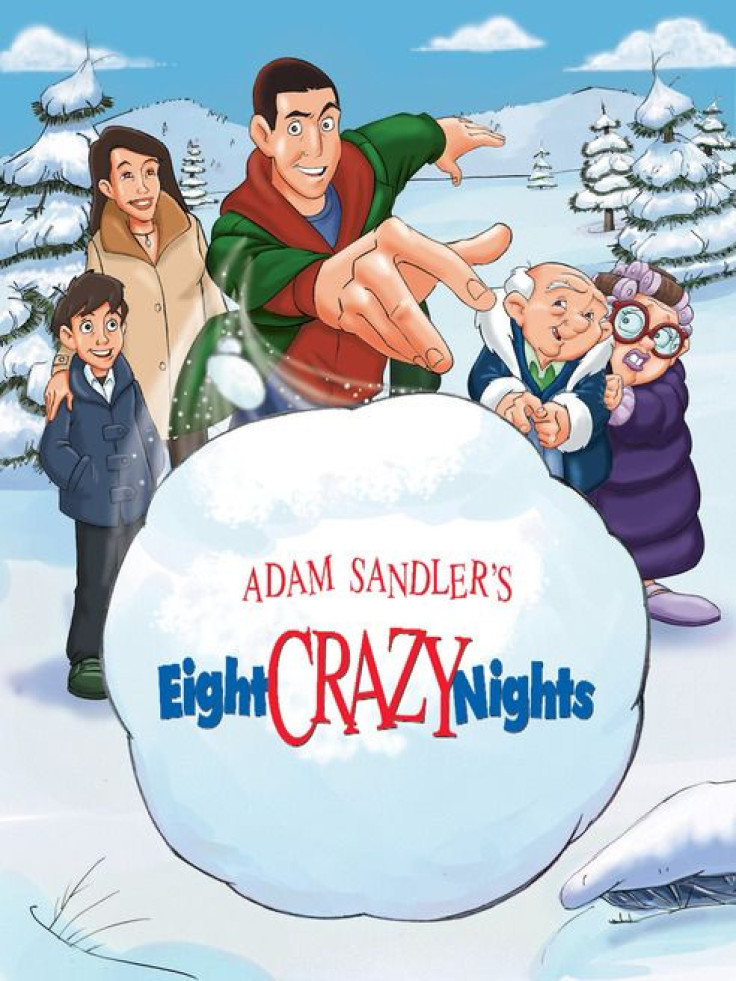 While there are Christmas movies galore and December can be spent watching a different one every day of the month, many times over again, there are very few Hanukkah films to choose from. But one that always stands out is Adam Sandler's "Eight Crazy Nights."
The 2002 animated comedy, about Davey Stone (Sandler), an alcoholic who's sentenced to complete community service under the supervision of Whitey (also Sandler), an elderly basketball referee, has been a classic holiday film to watch for the last 15 years. Partly because there are so few to watch, but mainly because it's hilarious, it's fun and it's festive.
Tonight (Dec. 12) is the first night of Hanukkah and the best way to kick off the holiday is by watching this film for the first time, or re-watching it for the hundredth. Whether you want to simply hear Sandler's hysterical, original songs on the soundtrack, including "Chanukah Song Part 3," or enjoy a good movie, this is a great option.
While there are no regular TV airings for the film, as of now, those with a Cinemax subscription can watch "Eight Crazy Nights" when it airs on Dec. 13 at 6:40 p.m. EST. It's also available on Cinemax on Demand, as well as on its app, MAX GO. The movie will be on the service until Feb. 1, 2018, giving fans the option to watch it every night of Hanukkah and beyond.
Even without Cinemax, there are plenty of other ways to watch the flick online. It's available to either rent or purchase on Vudu, YouTube, Amazon Video, Google Play and iTunes. Prices for renting the movie begin at $2.99 for standard definition and $3.99 for high-definition, while the cost of buying it starts at $8.99.
The Hanukkah movie is not currently available to stream on Hulu, Amazon Prime Video or Netflix, but it is up for grabs on Netflix's DVD rental service, for those who subscribe.
If none of these options work for you and you don't want to pay for the movie but still want to get in the Sandler holiday spirit, simply listen to his Hanukkah songs on repeat for an hour and a half and you'll be good to go.
© Copyright IBTimes 2023. All rights reserved.