Which DC Universe TV Shows Will Survive? HBO Max Grabs 'Harley Quinn' And More
DC Universe is rebranding as a comic book-focused entity, but what does that mean for all the original TV shows launched over the past two years? Find out where your favorite DC Comics-inspired TV shows are headed next season.
"Harley Quinn" — With Friday's announcement, HBO Max revealed it would be the new home for Harley and Ivy. They also announced that the adult animated series, starring Kaley Cuoco and Lake Bell, is renewed for Season 3. Previously, HBO Max and DC Universe simultaneously premiered Season 2.
"Doom Patrol" — After airing on both DC Universe and HBO Max this summer just like "Harley Quinn," it's no surprise that "Doom Patrol" Season 3 will start calling HBO Max home base next year.
"Titans" — The previous two seasons of the dark, live-action Teen Titans drama will soon join HBO Max, and WarnerMedia's newest streaming service will also release "Titans" Season 3, which will bring the heroes to Gotham.
"Young Justice" — HBO Max will be the third home for the teen heroes. The animated series aired two seasons on Cartoon Network before being revived several years later for DC Universe. HBO Max will host Season 4, titled "Young Justice: Phantoms."
"Stargirl" — As previously announced, Courtney Whitmore (Brec Bassinger) and the Justice Society of America will return for Season 2 exclusively on the CW. The first season of the high school-set show premiered on DC Universe on Mondays followed by a broadcast premiere on The CW on Tuesdays this summer.
"Swamp Thing" — Though DC Universe canceled the Crystal Reed series after one shortened season last year, it will get a second life on The CW. The network hasn't revived the show yet, but they will re-air the series on a weekly basis starting on Oct. 6. A second season renewal could be considered if viewers tune in.
As HBO Max expands their selection of streaming DC titles, DC Universe will become DC Universe Infinite, automatically grandfathering in anyone who signed up for the original DC Universe. Despite the title, the company will actually narrow their focus to just comic books.
DC Universe subscribers can add an HBO Max subscription for $4.99 for a limited time.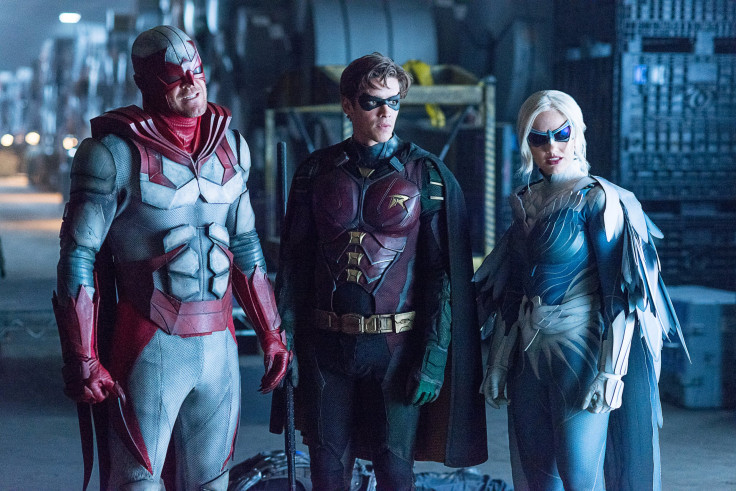 © Copyright IBTimes 2023. All rights reserved.