Which Regions Will Be Hit Hardest By COVID Cases This Winter? Fauci Tells All
Dr. Anthony Fauci, the top infectious disease official in the U.S., has issued a warning that central and northwestern states may be hard hit by a resurgent coronavirus this winter.
Fauci appeared Wednesday evening on CNBC's "The News With Shepard Smith" and stated that if the current trajectory of COVID-19 cases continues, the country is going to be in a "whole lot of pain" in the coming months.
This warning comes as the Governor of Illinois said there may be more lockdowns in some counties as new cases topped 6,000 on Wednesday. Michigan Gov. Gretchen Whitmer, meanwhile, recently said she was worried about crowded events leading up to Election Day as her state deals with an outbreak.
Elsewhere, the number of people hospitalized in El Paso, Texas, has tripled in less than three weeks. Big cities like New York and Philadelphia are well-equipped to deal with the surge in new cases, said Fauci, though areas in the northwest and the central parts of the country might not be so lucky.
"They never had the kind of hospital and intensive care facility and flexibility that some of the larger hospitals in larger cities have," Fauci, who is also the director of the National Institute of Allergy and Infectious Diseases, told CNBC.
Despite a predicted rise in cases, Fauci said the U.S. likely won't follow the path other countries have taken in regards to lockdown measures, largely because he thinks there is "little appetite" to do so stateside.
Fauci's latest interview comes after he said on Monday he was optimistic about the results from ongoing vaccine trials. He did caution that a vaccine would not eliminate the novel coronavirus, but only decrease the chance of experiencing symptoms. On the surge in new cases, however, he said the U.S. is "at the highest baseline" it has ever been during the pandemic.
The latest figures from the U.S. Center for Disease Control and Prevention show 503,783 cases and 901 new deaths from the virus as of Wednesday. Over 225,000 U.S. residents have died from COVID-19 complications since the pandemic began this year.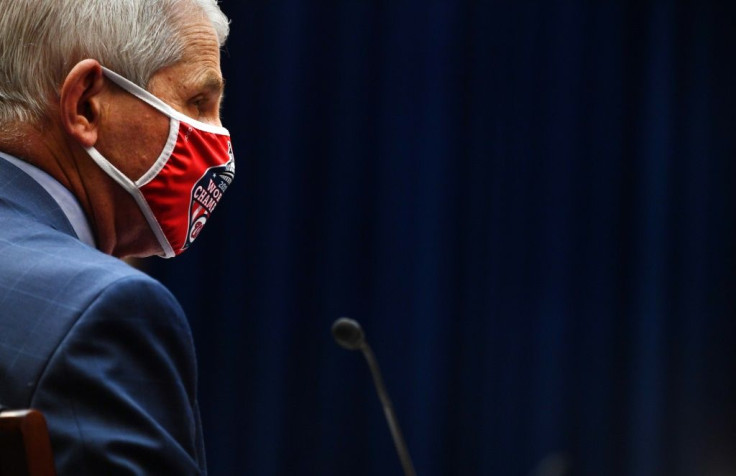 © Copyright IBTimes 2023. All rights reserved.