Which 'Vampire Diaries' Character Will Crossover To 'The Originals' In Season 4?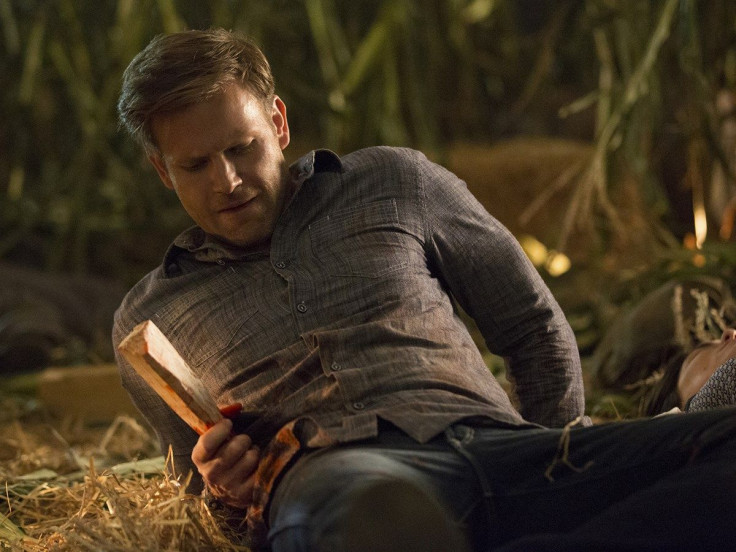 CW series "The Vampire Diaries" might be ending soon, but that doesn't that mean we won't be seeing some characters from the show crossing over to its spin-off, "The Originals."
Vampire hunter and father of twins, Alaric Saltzman (Matt Davis), will appear in Season 4, episode 8 of "The Originals," according to TVLine. Alaric is right now facing off against the Sirens, one of whom happens to be his nanny Seline (Kristen Gutoskie).
All that is known about Alaric's mysterious appearance in New Orleans is that he will deliver a priceless artifact to Elijah (David Gillies).
"The Originals" will jump five years in the future with Hayley (Phoebe Tonkin) and Hope (Summer Fontana) still tracking down seven werewolf packs in order to save Klaus (Joseph Morgan), Elijah and Kol (Nathaniel Buzolic) from certain death. They were poisoned by an all-powerful Marcel (Charles Michael Davis) who became stronger than the Mikaelsons.
Vincent's (Yusuf Gatewood) backstory will be revealed in Season 4.
Three new characters are joining The CW show in 2017. One character is Josh's new love interest named Eddie and is played by "Teen Wolf" actor Keahu Kahuanui. Josh's new crush is aware of the supernatural world. The second new character visiting New Orleans is a mysterious vampire named Alistair (Neil Jackson). "Containment" actor Christina Moses will play a werewolf and ER doctor named Keelin.
Last season ended with Marcel stabbing Klaus with Papa Tunde's knife and being ensconced in a brick wall. Marcel not only emerged as the new leader of New Orleans but he poisoned Freya (Riley Voelkel). Left with no choice, the witch transported her siblings into a dream world while they waited for Hayley to find a cure.
"The Originals" Season 4 premieres on Friday, March 17 at 8 p.m. EST on The CW.
© Copyright IBTimes 2023. All rights reserved.