White Democrats For Trump Stealing Hillary Clinton Votes? Jobless Demographic Rallying Behind Republican: Report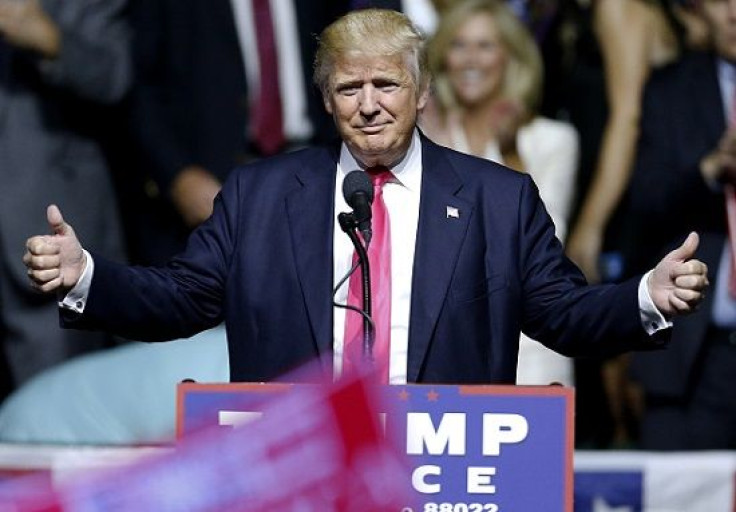 Registration records and 2016 primary results have shown that many white male Democrats may be voting for Donald Trump rather than Hillary Clinton in November.
On Monday, Newsweek gathered data from the Public Religion Research Institute poll which revealed that 72 percent of Americans and 78 percent of white working-class Americans believe the country is still in a recession. These beliefs are leading some Democrat voters to break from tradition and side with the Republican nominee, Trump.
Former Democratic Chairman in Clay County, Tennessee, Timothy Scott said Trump is saying everything that people want to hear and will win over many Democrat voters in the election. He told Newsweek, "I think his popularity is [because] just everybody is mad, and he is saying what they feel."
Majority of Black Voters Support Democrats | InsideGov
As of July 2016, the Bureau of Labor Statistics revealed that the unemployment rate has remained unchanged at 4.9 percent in the U.S. That means 7.8 million people are out of work. The major worker group unemployment rates show that 4.6 percent of adult men, 4.3 percent of adult women, 15.6 percent of teenagers, 4.3 percent of whites, 8.4 percent of blacks, 3.8 percent of Asians and 5.4 percent of Hispanics are without jobs.
The New York Times previously reported that leaders of the Service Employees International Union feared that despite their endorsement of Clinton, its members may still vote for Trump. The labor union's president, Mary Kay Henry, expressed her concern about Trump appealing to members. She told the publication that the economic fears of members are getting the best of them and could allow Trump to change their vote.
Trump addressed African-American voters in Michigan, who traditionally vote Democrat, earlier this month in front of a predominately white crowd, according to CNN: "You're living in poverty, your schools are no good, you have no jobs, 58 percent of your youth is unemployed — what the hell do you have to lose?"
The 2016 presidential election is set to take place Nov. 8.
© Copyright IBTimes 2023. All rights reserved.