White House Addresses Jay-Z Song 'Open Letter' - 'The President Did Not Communicate With Jay-Z': Press Secretary Jay Carney [VIDEO]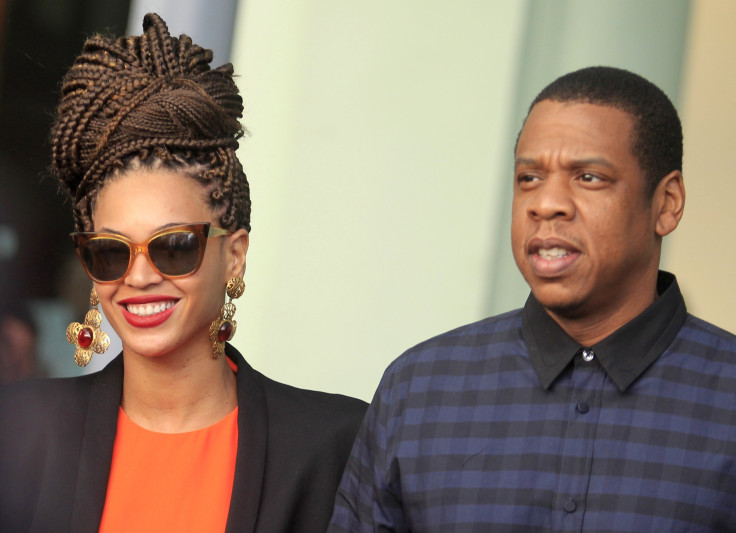 A White House Press conference on Thursday ended up revolving around Jay-Z, otherwise known as Sean Carter, and wife Beyoncé Knowles after a journalist asked about the rapper's latest song, "Open Letter."
The song addresses his trip to Cuba and politicians who questioned the legality of the trip, among other topics.
The reporter asked Press Secretary Jay Carney, amid laughs from fellow journalists, if Jay-Z received White House clearance for his controversial trip to Cuba and whether or not he spoke to President Barack Obama. She then proceeded to quote lyrics from the rapper's new song, "Open Letter," saying, "Boy from the hood/I got White House clearance/Obama said, 'Chill, you gonna get me impeached/You don't need this [expletive] anyway [sic]. Chill with me on the beach.'" The rest of the press in the conference room could not contain their laughter as the journalist repeated Jay-Z's lyrics.
"I guess nothing rhymed with treasury," Carney replied before later stating, "It's a song. ... The president did not communicate with Jay-Z over this trip."
Beyoncé and Jay-Z went to Cuba to celebrate their fifth wedding anniversary last week, and critics have questioned whether the trip was legal.
The power couple received backlash from Cuban-American Congress members from Florida, among others, for violating the longstanding U.S. embargo against Cuba. The Department of Treasury has since confirmed that the trip to Cuba was authorized and therefore legal.
Watch the video below:
© Copyright IBTimes 2023. All rights reserved.