'White Power': Korean Grandmother Attacked In Los Angeles Left Bleeding With Head Injuries From Angry Young Woman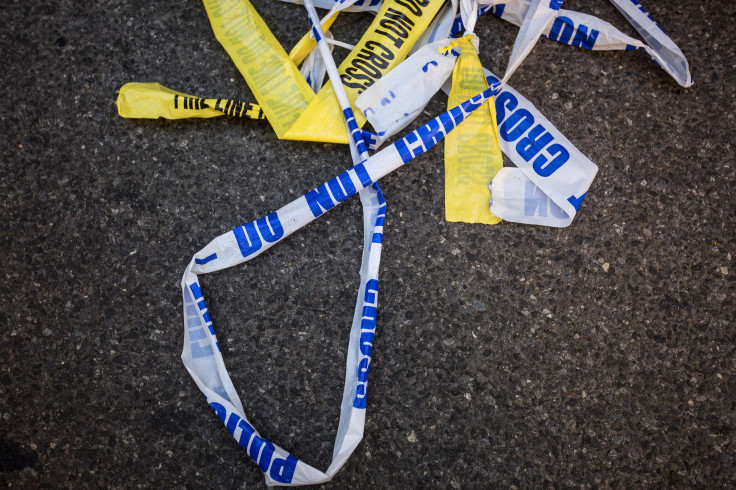 An 83-year-old Korean grandmother claimed she was attacked in downtown Los Angeles Wednesday by a woman screaming "white power" before fleeing. Alexis Duvall, 27, allegedly punched the grandma in the back of her head, and she instantly fell to the ground, a witness told police.
Officers were called to Koreatown on the corner of Western Avenue and Council Street at about 2:30 p.m. A Koreatown resident, Seng Vongphrachanh, said he heard the alleged attacker yelling "power is power" and the N-word, the LA Times reported.
The victim, whose name has not been released to the public, told investigators via a translator that she wasn't sure what had hit her since she was caught off guard, adding that the attacked came out or nowhere.
Linda Lee, a witness, posted the attack on her Facebook page and it immediately went viral as it was shared by thousands Wednesday evening and Thursday morning. As of Friday morning, the post has since been removed from her public page. Lee said she heard Duvall screamed, "white power" as she fled the scene.
Her friend then chased the alleged attacker until she was apprehended by police, she said.
Duvall was arrested at the scene and was being held on $50,000 bail. She told police officers her name was Patty Garcia, but fingerprints identified her as Alexis Duvall, said Sgt. Randy Espinoza of the Los Angeles Police Department.
Police said Duvall screamed obscenities as she was arrested, and seemed to may have been intoxicated at the time or perhaps suffering from a mental problem. She also told police she was homeless.
Espinoza confirmed that they are not treating Wednesday's attack as a hate crime because none of the witnesses had come forth and said they heard the woman made any racist remarks.
A picture of the grandmother showed her on the ground with someone placing a towel on her face to help stopped the bleeding. Blood was splattered on the sidewalk.
The victim, who suffered a one-inch cut to her left cheek due to the fall and knee pains, was being treated for her injuries and has not been discharged from the hospital. Police said they were still unsure what motivated the attack.
Following Wednesday's incident, Reuters reported that the Trump administration wants to rename a U.S. government program designed to track all violent ideologies so that it focuses only on Islamist extremism, five people briefed on the matter told Reuters.
The program, "Countering Violent Extremism," or CVE, would be changed to "Countering Islamic Extremism" or "Countering Radical Islamic Extremism," the sources said, and would no longer target groups such as white supremacists who have also caused much violence across the U.S. Therefore, most of these crimes, may go unsolved and unacknowledged.
© Copyright IBTimes 2023. All rights reserved.