Racism In US: White Supremacists Infiltrating Law Enforcement, FBI Investigation Reveals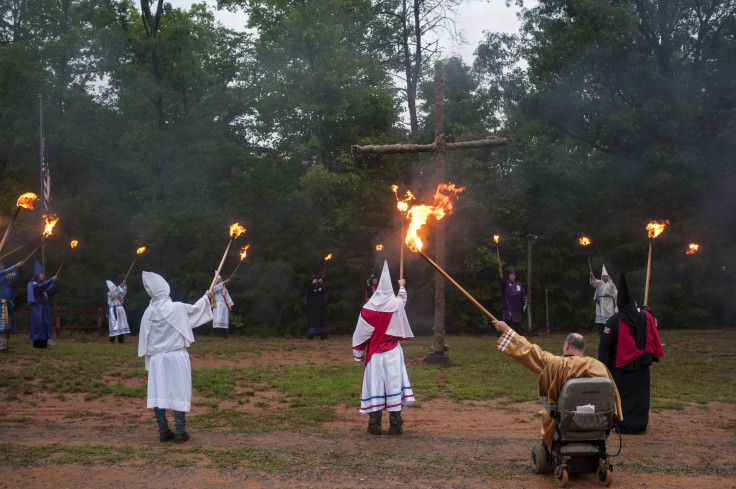 A groundbreaking report on classified FBI documents reveal the federal agency has quietly investigated U.S. law enforcement links to white supremacy and racism in America. The documents published Tuesday by The Intercept show President Donald Trump "has inherited a vast domestic intelligence agency with extraordinary secret powers" – as well as one of the world's most expansive law enforcement systems in which racism seems to be a severe and prevalent issue.
Internal intelligence assessments indicate concern within the FBI over white supremacist groups actively participating in infiltrating local and federal law enforcement to "covertly advance white supremacist causes." The news follows Senate confirmation hearings for Trump's pick for attorney general, Alabama Sen. Jeff Sessions, a lifelong conservative who failed to become a federal judge in 1986 after a Senate Judiciary Committee found him to be too racist to preside over court cases, and whose lifelong colleagues can't seem to agree on whether he would defend the rights of all Americans, according to several interviews conducted with International Business Times.
Sessions would serve as Trump's top advisor on law enforcement throughout the country. Meanwhile, the FBI documents noted "domestic terrorism investigations focused on militia extremists, white supremacist extremists, and sovereign citizen extremists often have identified active links to law enforcement officers."
FBI documents also revealed "lone wolves and small terrorist cells embracing violent right-wing extremist ideology are the most dangerous domestic terrorism threat in the United States," according to a 2009 study quietly conducted out of the public eye by the Department of Homeland Security.
Sessions' nomination appears to be an easy victory from Trump's administration, with just enough Republicans to officially appoint him as the next attorney general without a single Democratic vote. Trump fired Monday acting Attorney General Sally Yates after she declined to defend the president's controversial travel ban from seven Muslim-majority nations, which many activists and Democrats have noted appears to be in direct violation of constitutional rights.
The White House said Yates was relieved for "refusing to enforce a legal order designed to protect the citizens of the United States." What impact Sessions' upcoming attorney general nomination could have on reforming the criminal justice system or local law enforcement practices nationwide remains to be seen.
Read The Intercept's full report on white supremacy in U.S. law enforcement here.
© Copyright IBTimes 2023. All rights reserved.
FOLLOW MORE IBT NEWS ON THE BELOW CHANNELS