Whitney Houston Cause Of Death: Cocaine, Drowning, Heart Disease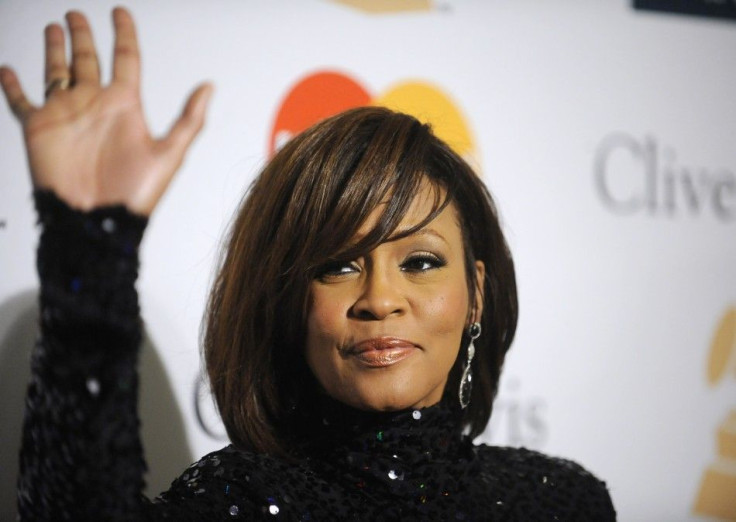 Whitney Houston's cause of death was announed by the Los Angeles coroner Thursday afternoon: The pop singer died of drowning, with cocaine, metabolites (a drug category that includes alcohol), and heart disease contributing to her death on Feb. 11, according to a Fox News report.
Other drugs found in her system -- but not cited as contributing to her death -- were the anti-anxiety drug Xanax, the muscle relaxant Flexiril, and the over-the-counter antihisthamine Benadryl. Traces of marijuana were also found.
No cocaine was found in the hotel room, however, the Los Angeles Times reported.
Ed Winter, deputy chief of the Los Angeles County coroner's office, told the Times several bottles of pills were recovered -- but no cocaine. Winter said the amounts of cocaine and other drugs in Houston's system will not be known for a few more weeks.
The 48-year-old pop star was found unresponsive in a bathub at the Beverly Hilton Hotel on Feb. 11, just hours before she was exepcted to attend a pre-Grammy Awards party at the hotel.
Shortly after her death, an unnamed law enforcement official said the suspected cause was alcohol and prescription drugs. It looks like it was a lethal combination of prescription drugs and alcohol, but it's still too early to rule out other causes. That's just what it's looking like now, the official told Fox News.
Houston enjoyed unrivaled success and a squeaky-clean image throughout the 1980s and into the early 1990s, but began to show signs of personal turmoil not long after her eyebrow-raising marriage to R&B star Bobby Brown in 1992. While she continued to record music and began a commercially successful string of film roles, over the years Houston appeared unhinged from drug use and a volatile marriage.
Houston was laid to rest Feb. 18 in her hometown of Newark, N.J. Approximately 1,500 mourners attended the private three-and-half hour funeral service at New Hope Baptist Church, where she began her career as a child gospel singer under her mother Cissy Houston.
© Copyright IBTimes 2023. All rights reserved.