Whitney Houston Dead: Twitter and Facebook Community in Shock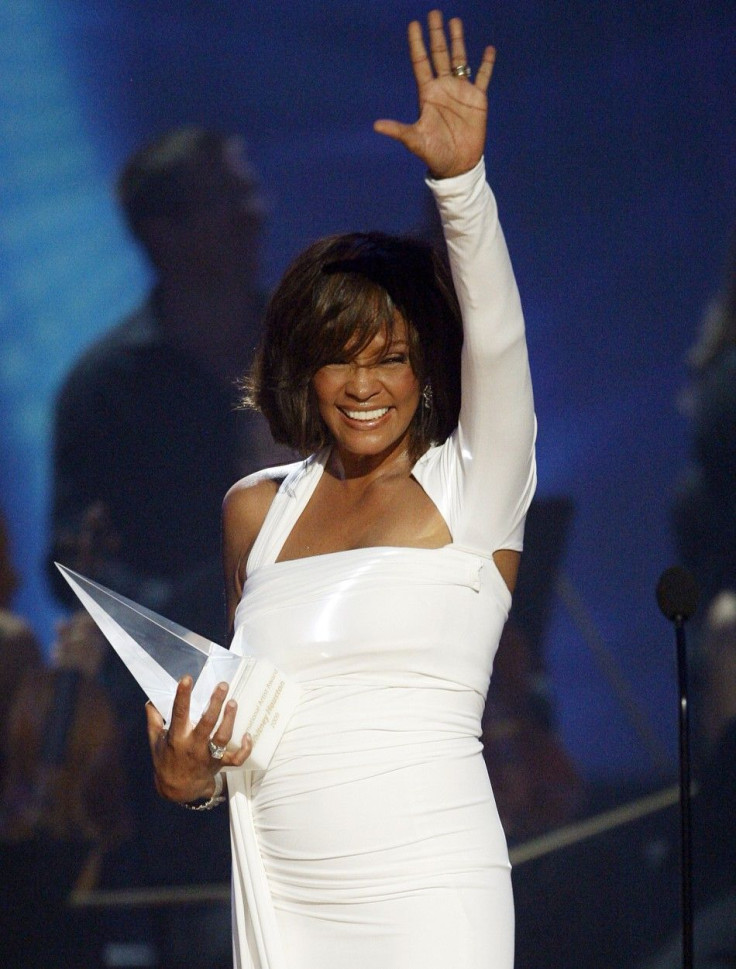 Pop diva Whitney Houston was found dead at the Beverly Hills Hotel, Saturday, at age of 48, leaving the Facebook and Twitter community in shock and deep sadness.
Houston, who was best known for her majestic voice, was the most awarded female artist of all time. However, the singer also had experienced tumultuous marriage with Bobby Brown and suffered from substance and alcohol abuse.
Beverly Hills Police Lieutenant Mark Rosen confirmed her death to People magazine.
I can confirm that Whitney Houston was pronounced dead at 3:55 p.m. at the Beverly Hilton Hotel. We received a call at 3:43 p.m. from hotel security and Beverly Hills Fire and police responded minutes later, Rosen said. It's unclear who notified hotel staff because she has quite an entourage here at the hotel. We attempted to resuscitate her, to no avail.
The cause of her death is still being investigated by authorities. According to Rosen, there's no obvious signs of foul play or cause of death at this time.
No obvious signs of foul play and no obvious signs of a cause of death, Rosen added.
The fans shocked by her death, expressed their love and sorrow on Twitter and Facebook.
Twitter:
R.I.P. Whitney Houston we lost an great artist...SHOKED. :( - ronskispeed Ronski Speed
RIP Whitney Houston.. :( I'm still in shock.. - LeighLittleMix LittleMix Leigh-Anne [TRANS] @imSMl Respect.. A very awesome shining Queen ofPop..Really heart-breaking..The deceased (Whitney Houston) willbe greatly missed.. - 13elieveSG 13elieve SG
415 Awards, 2Emmys, 6Grammys, 22American Music Awards,30Billboard Awards &selling 300,000,000 Albums,she goes home -R.I.P Whitney Houston. - tylemy Spring Onion Cuisine
Rest in peace, Whitney Houston. Your music has touched us all.bit.ly/wwPV1a - AmericanIdol American Idol
Facebook:
I will miss you beautiful, Whitney! You brought joy in my childhood & now, with such amazing songs/music! Your voice will always be the best! xo RIP. - Carly Ensminger
Goodbye Whitney left us WAY to soon - Ayinde Stevens
Rest in peace Whitney. So sad, too soon!! - Wilna Pretorius
R.I.P the legend - Arvin Serna
Still in shock:( You were my idol literally! - Kelly Shaw
© Copyright IBTimes 2023. All rights reserved.