Who Is Amber Stephenson? Mother In Walmart Fight Video Arrested, Charged With Neglect Of 6-Year-Old Son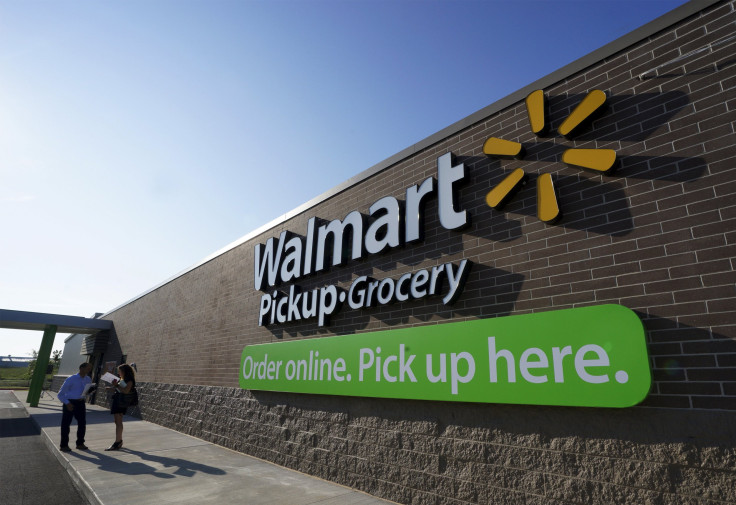 Police on Friday arrested one of the women involved in a fight last week at a Walmart store in Beech Grove, Indiana, and charged her with neglect and contributing to delinquency of a minor, WIXN Indianapolis reported Friday. Amber Stephenson's 6-year-old son had been partially involved in the fight, as well.
In the videotaped encounter, which went viral earlier this week after being uploaded to YouTube, Stephenson and another woman traded obscenities before the altercation escalated and became brutally physical, even vicious at times. Stephenson appeared to pin the other woman to the floor during the fight, before telling her son to "punch her in the f---ing face."
They grappled in the shampoo aisle, knocking bottles from shelves, hurled insults and pulled each other's hair. At times, the son egged on the fight and even kicked the other woman in the head. By the end of the fight, streams of gel from opened bottles were on the aisle floor.
Bystanders recorded the incident, which officials said took place Thursday, on video and commented quietly throughout it. Yet no one intervened physically. The fight appeared to wind down on its own, with the women splitting up even as they carried on verbally.
While investigating the incident, police deliberated calling in the Department of Child Services, due to concerns about how Stephenson was raising her son. Of the charges filed against her, neglect of a dependent is a level 6 felony, while contributing to the delinquency of a minor is a misdemeanor. According to Indiana child abuse and neglect laws, a child is considered "in need of services" if "the child's parent/guardian/custodian allows the child to participate in an obscene performance."
The other woman in the fight would not be charged, according to the Marion County Prosecutor's Office. You can watch the videos of the encounter here.
© Copyright IBTimes 2023. All rights reserved.