Who Are The CNBC Republican Debate Moderators? John Harwood, Becky Quick And Carl Quintanilla Oversee Third GOP Debate
The Republican presidential candidates will gather Wednesday night for their third debate of the primary season, and this time the event will air on CNBC. The business news channel's debate will be moderated by John Harwood, its chief Washington correspondent, Becky Quick, co-anchor of the Wall Street-focused morning show "Squawk Box" and Carl Quintanilla, co-anchor of "Squawk on the Street" and "Squawk Alley." The main three moderators will be joined by a panel of CNBC experts, including Senior Personal Finance Correspondent Sharon Epperson, on-air editor Rick Santelli and Jim Cramer, host of "Mad Money."
As with the first two debates, there will be a prime time debate and an undercard debate. The main showdown will begin at 8 p.m. EDT and will last two hours, while the junior varsity debate will start at 6 p.m. EDT. To appear in the later event, candidates must have an average of 3 percent in six "methodologically sound" national polls released between Sept. 17 and Oct. 21. Candidates with at least 1 percent in one of the qualifying polls make the 6 p.m. debate.
These criteria mean that the candidate lineup is the same as it was for the CNN debate last month, with the exception of Wisconsin Gov. Scott Walker, who has now dropped out of the race. CNBC has said Harwood, Quick and Quintanilla will focus their questions on economic issues, including job growth, taxes, retirement and technology. All three moderators have long careers in business journalism having each come to CNBC from The Wall Street Journal at different points in their careers.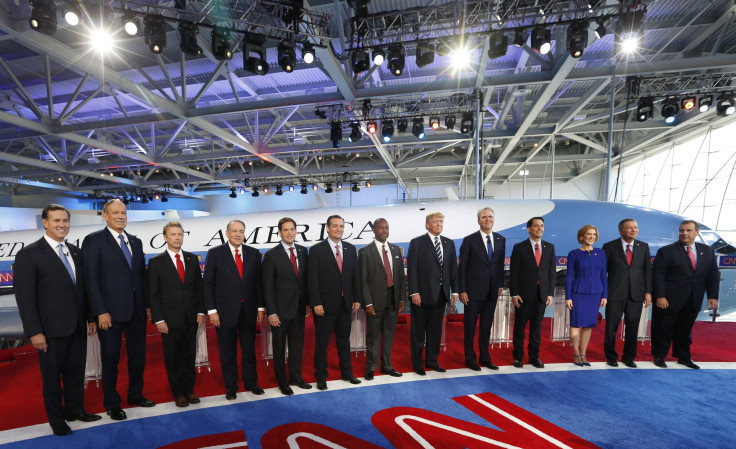 Harwood, who writes for the New York Times in addition to his work at CNBC, has covered each of the last eight presidential elections. Before coming to CNBC in 2006, Harwood was The Wall Street Journal's political editor and chief political correspondent.
"I think we are ready for [Donald] Trump," he told The Daily Show host Trevor Noah last week in talking about his preparation for the Republican debate. "I never expected that when this campaign started that Donald Trump was going to be ahead in the polls this long into the process. Not only Donald Trump but Ben Carson, they're leading all the candidates not by a little bit but by a lot. So They're going to be at the center of the stage and the guys who have been governors and senators from big states are on the side."
Quick, who is known for her tough interviews of big investors, anchors "On the Money" in addition to "Squawk Box" and also writes a regular column for Fortune. During her career at The Wall Street Journal, she covered a variety of beats and served as international news editor for the paper's website. Meanwhile, Quintanilla has covered a wide range of topics for CNBC and NBC News since 1999, including the London and Beijing Olympics to post-war Iraq to Hurricane Katrina.
After the first two Republican debates were seen by many as overly long events often derailed by frequent clashes and bickering among candidates, this debate offers an opportunity for a more policy-focused atmosphere. CNBC's 2016 Republican primary debate will take place Wednesday at University of Colorado Boulder.
© Copyright IBTimes 2023. All rights reserved.