Who Are Megan And Colin Campbell? Dad Reportedly Shoots Wife And Teen Kids Dead In Murder-Suicide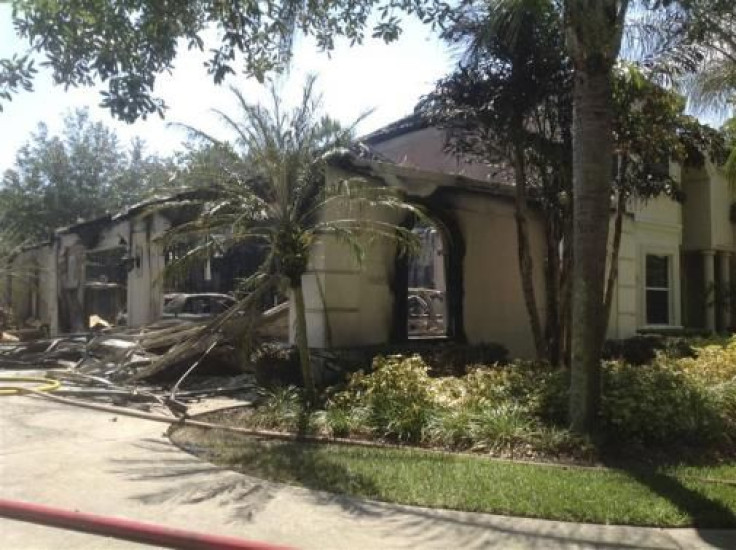 A businessman reportedly shot and killed his wife and two teenage children before he set his house on fire and committed suicide, the Associated Press reported Friday. Four charred bodies were discovered in a Tampa, Florida, home, authorities revealed. Darrin Campbell, 49, and his wife, Kimberly, his 19-year-old son, Colin, and his 15-year-old daughter, Megan, had been shot in the head with a 40-caliber handgun.
After Campbell apparently murdered his entire family, he scattered gasoline and fireworks around their mansion and set it ablaze. He bought gas cans, explosives and gasoline the day before the family was killed, Hillsborough County Sheriff's colonel Donna Lusczynski said at a press conference on Friday. "This is certainly disturbing," she said.
The wife's father, Gordon Lambie, who lives in Michigan, was stunned to hear the news. He said the family was very close. "It's very tough right now because I'm 1,500 miles away," he reportedly said. "I've lost my entire family."
It's unclear why the murder-suicide occurred. Investigators are looking into the family's finances, Metro.co.uk said. They were renting a million-dollar home in Avila, an exclusive gated community, which used to belong to former American tennis player James Blake.
Campbell didn't have a criminal record before his death, and he wasn't being investigated by authorities before the murder-suicide. He was an executive for several high-profile businesses, and Kimberly was a stay-at-home mom, her father told the AP.
When Twitter users heard about the news #RIPMegan, #RIPColin and #RIPCampbellFamily began top trending topics on the social media site. People who knew the family sent their condolences to the family and promised to wear blue on Monday to remember them.
Follow me on Twitter @mariamzzarella
© Copyright IBTimes 2023. All rights reserved.