Who Is Barry? Lena Dunham Publisher To Remove Man She Names As Rapist From 'Not That Kind Of Girl'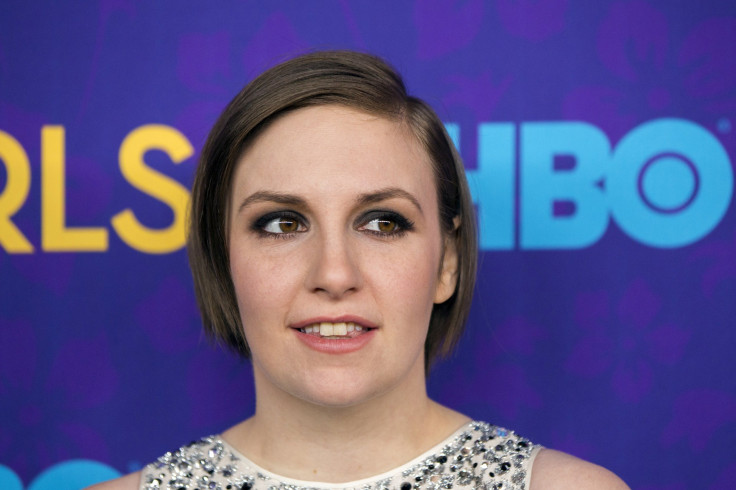 Lena Dunham, the star and creator of HBO's hit show "Girls," has hit yet another snag with her memoir "Not That Kind of Girl." In the book, she alleges she was raped at Oberlin College by someone she called "Barry," who she describes as a Republican who worked at the college library. Although the book's copyright page indicates that "many names and identifying details" were changed, there was speculation over whether "Barry" was in fact her alleged rapist's name.
After reporters -- including two writers for conservative publications, Kevin D. Williamson of The National Review and John Nolte of Breitbart -- tracked down an Oberlin Barry who fit that profile, but not her book's description (she said he had a mustache and wore cowboy boots), he denied being her rapist. Barry One, as he is referred to on Breitbart, sought out lawyer Aaron Minc, who created a GoFundMe page to cover his legal bills, according to The Wrap.
It's unclear if so-called "Barry One" has been misidentified as Dunham's rapist or contacted by anyone other than Williamson and Nolte in what Jezebel called a "witch hunt" to discredit Dunham, but Barry One's GoFundMe claims "We have been contacting Random House and Ms. Dunham since October 6, 2014, seeking an apology and exoneration."
In response, Penguin Random House issued a statement Tuesday, reports The Wrap, that the man Dunham refers to in the book is not really named "Barry," and it has announced plans to take "Barry" out of future editions of "Not That Kind of Girl." In addition, Dunham's publishing house has offered to pay for Barry One's legal fees.
"As indicated on the copyright page of 'Not That Kind of Girl' by Lena Dunham," the Random House statement read, "some names and identifying details in the book have been changed." Random House also stated that the name "Barry" was a pseudonym. "Random House, on our own behalf and on behalf of our author, regrets the confusion that has led attorney Aaron Minc to post on GoFundMe on behalf of his client, whose first name is Barry."
This latest controversy comes after Dunham was pilloried for joking in her memoir about acting like a "sexual predator" with her little sister when they were children.
© Copyright IBTimes 2023. All rights reserved.
FOLLOW MORE IBT NEWS ON THE BELOW CHANNELS