Who Is 'The Crypto Queen?' Missing Scam Artist Who Stole Billions Added To FBI List, Featured In New Doc
The FBI on Thursday added Dr. Ruja Ignatova to its list of "Ten Most Wanted Fugitives," with a $100,000 reward for information leading to her arrest.
Ignatova will be the subject of the upcoming three-part documentary series "Crypto Queen" (it's a working title), backed by Sky Germany, Fremantle production company, and Channel 4 in the U.K.
The documentary will tell the story of how Ignatova was able to pull off a grand Ponzi scheme by scamming investors out of billions of dollars using her cryptocurrency company, OneCoin. The investors were from the U.S., China, Venezuela and Africa, among other places.
The Bulgarian businesswoman, who had been dubbed "The Queen of Crypto," disappeared in October 2017 when she boarded a flight to Athens with the money she stole from investors. She remains missing and remains on Europol's most wanted list.
In an FBI press release about Ignatova's new place on the "Ten Most Wanted Fugitives" list, the agency noted that she could have caught another flight after landing in Greece.
"She may travel on a German passport to the United Arab Emirates, Bulgaria, Germany, Russia, Greece, and/or Eastern Europe," the FBI said.
Ignatova is believed to have stolen an estimated $4 billion through her Ponzi scheme. Unlike the well-known cryptocurrency company Bitcoin, OneCoin had no blockchain for securing transactions.
Ignatova would reportedly make false statements to obtain investments, which resulted in victims sending cash to fund OneCoin accounts in order to buy the coin.
After founding OneCoin in 2014, Ignatova would use investors' money to throw lavish parties around the world. In October 2017, Ignatova was indicted by a federal grand jury, which resulted in the Southern District of New York issuing an arrest warrant.
In February 2018, a superseding indictment was issued for Ignatova, charging her with wire fraud, securities fraud, conspiracy to commit wire fraud, conspiracy to commit securities fraud, and conspiracy to commit money laundering.
A Wall Street Journal report in August 2020 noted that her brother, Konstantin Ignatov, became OneCoin's "public face" after her disappearance, but later cooperated with the FBI. In November 2019, he pleaded guilty to several charges, including money laundering and fraud after his arrest at Los Angeles International Airport eight months earlier.
Ruja Ignatova, 42, has been on the run for over four and a half years. The FBI is asking anyone with tips about her whereabouts to contact the bureau.
Ruja Ignatova was born in Sofia but moved to Germany when she was 8 years old. She reportedly earned a PhD in private international law from the University of Constance and has a daughter who was born in 2016.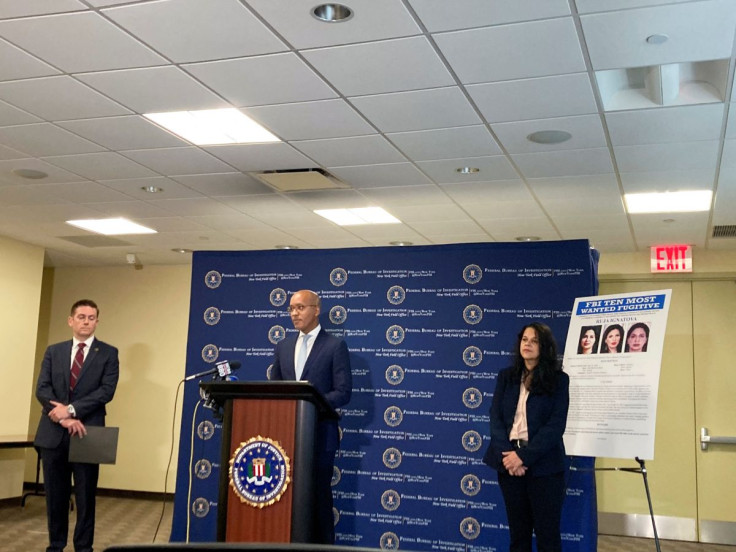 © Copyright IBTimes 2023. All rights reserved.