Who Is Demi Lovato's Openly Transgender AMAs Date Danica Roem?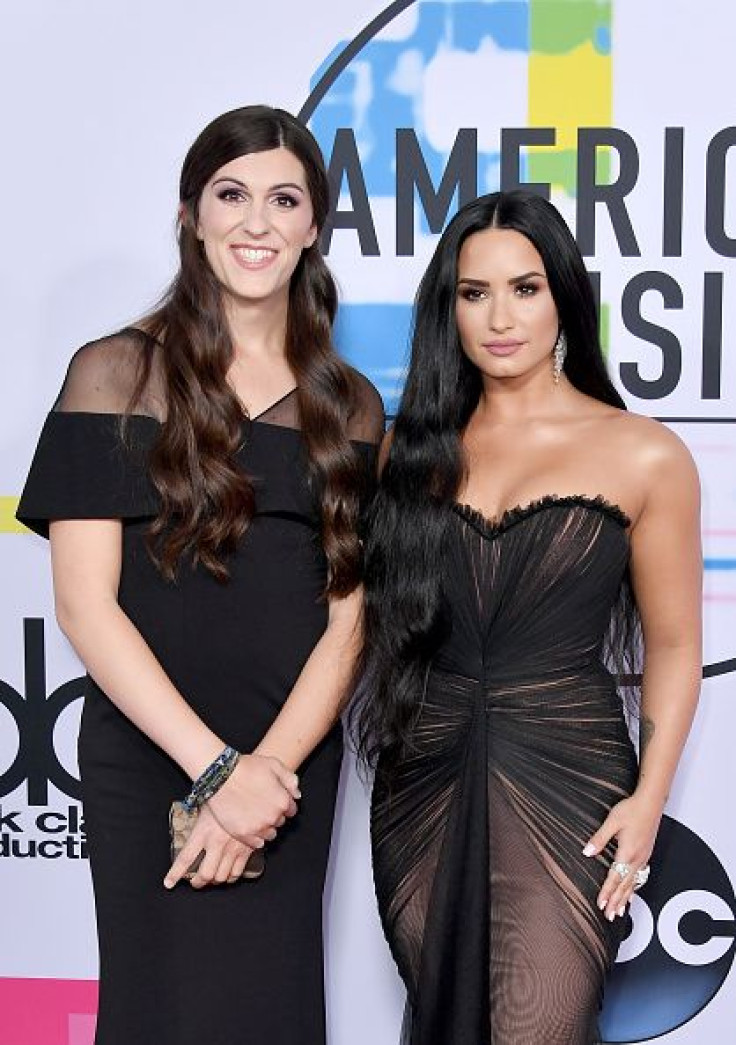 Demi Lovato recently made history for inviting the first openly transgender state legistator, Danica Roem, as her date to the AMAs.
According to People, the "Sorry Not Sorry" singer personally invited Roem after she got inspired by her story. Roem defeated longtime Republican incumbent Bob Marshall earlier this month.
While speaking with E! News at the AMAs red carpet, Lovato shared how connected she felt to Roem upon hearing her story. "I was completely inspired by that. My story with 'Sorry Not Sorry' is about bullying, and I wanted to have her in the audience with me tonight because I feel like we've been through some of the same things and now we get to share this experience together," she said.
Roem decided to join Lovato to the prestigious event as part of the GLAAD's Together movement, aimed at calling all marginalized communities to stand together. The campaign is represented by the ampersand pin.
GLAAD President and CEO Sarah Kate Ellis released a statement about Roem, as well as her recent appearance with Lovato. According to Ellis, Roem is a trailblazer since her win in Virginia proved how young people and marginalized communities could come together and make their voices heard.
"Demi Lovato and Danica Roem are two strong and inspirational women who embody the need for all Americans to stand together united and to take action today against any form of discrimination and oppression," she said.
Meanwhile, Roem also talked about her recent "date" with Lovato and admitted that she's a huge fan of the singer's advocacies. However, she's not really into pop music because she's a heavy metal fan.
"I'm also really grateful Demi has spent her career advocating for people who need a voice when they feel voiceless, and she really understands what you look like, where you come from, who you worship or who you love you really should be welcomed and celebrated for who you are, not in spite of," she said.
Lovato has been a huge supporter of the LGBTQ community. Last year, she even wore a gender-inclusive bathroom symbol to the Billboard Music Awards as her way of standing against North Carolina's "bathroom bill."
© Copyright IBTimes 2023. All rights reserved.