Who Does Ivanka Trump's Hair? Glam Squad Helps The First Daughter With Her Beauty Looks Before She Heads To White House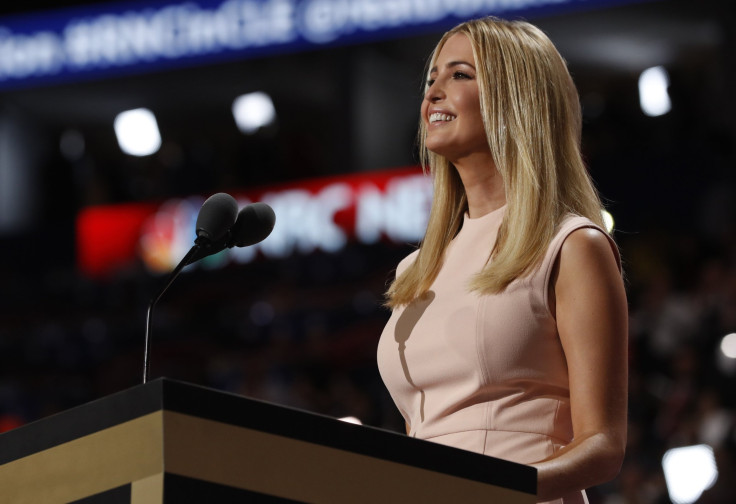 First daughter Ivanka Trump has made intermittent appearances at the White House since the start of President Donald Trump's term. Although she doesn't have an official role in administration, Ivanka Trump has been present at meetings with Canadian Prime Minister Justin Trudeau, manufacturing executives and women business leaders.
As many political analysts have noted, one of the issues Ivanka Trump is most passionate about is improved conditions for women in the workplace, which she highlighted in her speech at the National Republican Convention in July.
"As President, my father will change the labor laws that were put into place at a time when women were not a significant portion of the workforce. And he will focus on making quality child care affordable and accessible for all," she said. "As a mother myself, of three young children, I know how hard it is to work while raising a family."
Some may wonder how Ivanka Trump juggles motherhood and a high-profile White House role while remaining fashionable and elegant. Well, the answer shouldn't be too surprising: she has a glam squad.
Photos of Ivanka Trump's glam squad outside of her family's Washington, D.C., home have been snapped by paparazzi and posted online. But she didn't just start using a stylist when her father was elected president. In fact, she's hired the same stylist for over a decade.
The woman behind Ivanka Trump's look is Alexa Rudolfo, a Mexican stylist who also blogs for ¡HOLA! Mexico Magazine.
In February, she let readers in on her beauty routine, which starts with healthy habits. Those include clean eating, avoiding tobacco and exercising to keep her skin looking fresh.
"I love working with her because even though she always knows what she wants, we both give our opinions and agree to a look," said Rudolfo. "In some cases, she'll show me the dress she's going to wear, I'll suggest an idea, and she'll say, 'I was thinking the same thing!' Once we agree on something, I get to work while she's on her computer or reading the newspapers."
As for her clothing, she has a distinct, elegant style, said Whitney Robinson, style director at Town & Country, which featured the eldest Trump daughter on a cover last year.
"Where Michelle Obama was always about a surprise, injecting life into the oft-staid wardrobe of the first lady, Trump will aim for a very specific, consistent, stable image," Robinson said.
© Copyright IBTimes 2023. All rights reserved.