Who Is Enrique Marquez? Assault Rifles Used In San Bernardino Attack Purchased By Southern California Man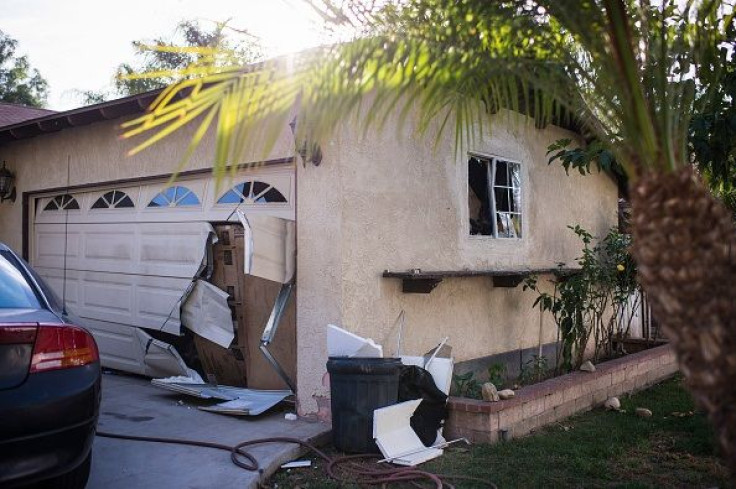 The FBI has identified a third person with ties to last week's San Bernardino, California, attack that killed 14 people, but has not declared the man a suspect in the Inland Regional Center shooting. Enrique Marquez, 29, purchased the two assault rifles involved in the attack, according to FBI officials.
John D'Angelo, an assistant special agent with the Bureau of Alcohol, Tobacco, Firearms and Explosives, said investigators were interviewing Marquez, who they say legally purchased the semiautomatic weapons allegedly used by suspects Syed Farook and his wife, Tafsheen Malik. He said documentation showed Marquez was the owner of the DPMS and Smith and Wesson 556 rifles.
"Our major concern is determining how those firearms got from Marquez to Farook and Malik," D'Angelo said at a Monday press conference.
All of the five firearms recovered by investigators were purchased from federal firearms licensees from 2007 to 2012. It appears that Farook legally purchased the rest of the weapons found through a search warrant, according to D'Angelo. Farook bought the Llama and Springfield armory 9mm pistols, as well as the Savage .22 caliber rifle. Forensic examinations are being performed on the firearms.
Marquez, who once was Farook's neighbor, reportedly checked into a mental health facility in Long Beach, California, a few hours after news broke of the Wednesday attacks, the Daily Mail reported. Marquez's neighbor told the Daily Mail that he was "quiet" and "very shy."
"He's very shy, but he would wave to me," neighbor Lorena Agurre said. "He would smile, but I would have to initiate conversation. He didn't make small talk."
The FBI raided his Riverside, California, residence Saturday, according to reports. He lives in the home with his parents and two brothers.
David Bowdich, assistant director of the FBI's Los Angeles office, declined to go into further detail about Marquez while at the Monday press conference.
"I'm not prepared to discuss Mr. Marquez," Bowdich said.
© Copyright IBTimes 2023. All rights reserved.