Who Gets Charles Manson's Money? Fight Over Cult Leader's Estate, Remains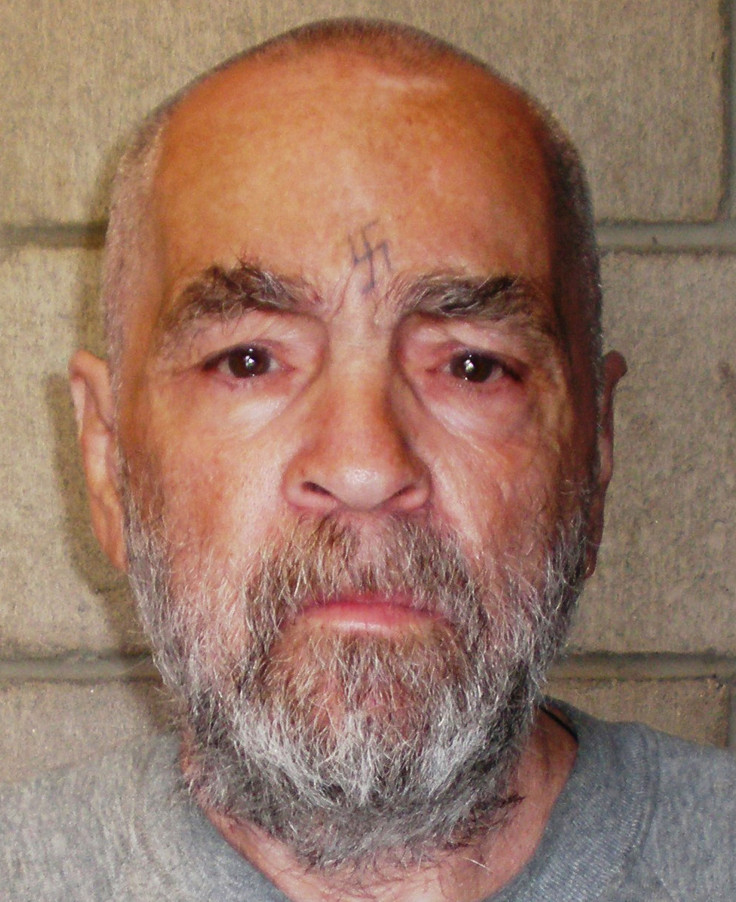 Days after cult leader Charles Manson died, three people are battling to obtain his remains and money. On Friday, TMZ reported Manson's longtime pen pal claimed he was the main beneficiary of the 83-year-old's estate.
The man, who did not want to be named, began corresponding with Manson in the 1990s and exchanged letters and phone calls with him for about 20 years, according to TMZ. The website also obtained a typed document, dated Feb. 14, 2002, that stated all of Manson's belongings — including image rights and clothing — was left to the pen pal, as well as his "exclusive music catalog."
The pen pal told TMZ he occasionally visited Manson at California's Corcoran State Prison.
The will, produced by the pen pal, also had a handwritten note from Manson stating, "I'm not in the best spot to rest in peace," along with his signature, TMZ reported.
However, Manson's friend Ben Gurecki disputed the pen pal's claims, saying that the cult leader left everything to his self-proclaimed "son" Matthew Roberts.
"It names Matthew as his son and that's where he elects for his stuff to go to and who is to be in charge," Gurecki, who claimed Manson entrusted him with the will in March, reportedly said.
According to the will in Gurecki's possession, Roberts was in charge of the Manson's remains.
"Matthew and I will be there next week in person," Gurecki said about the plan to arrive at the prison, where Manson was serving his sentencing. "Charlie will be given a headstone, a proper burial where people will be able to grieve, or deface it as they see fit."
Manson, the infamous cult leader who spent his life in prison since being sentenced in 1971 for seven murders, including that of actress Sharon Tate, died Nov. 17 at the age of 83. While Manson himself did not commit any of the murders, they were done at his behest by his followers.
Manson's body was at the prison and if it was not claimed within 10 days of his death, his remains will be cremated, and any expenses incurred in the cremation will be taken from the infamous murderer's assets.
"There are plans for Charlie's remains to be handled with dignity and not by the Kern County Coroner," Gurecki told the New York Daily News. "(I) will absolutely not let this continue to be a circus."
While Gurecki denied the pen pal's claim over the estate, People magazine reported Manson's grandson Jason Freeman, 41, retained an attorney to petition authorities for control of his grandfather's estate.
On Wednesday, Freeman said he wanted a proper burial for his grandfather, who died of natural causes at a hospital in Kern County.
The GoFundMe page was set up by John Jones, reportedly Freeman's friend, to fund the funeral costs of his "dear friend & loved one" so that he is "laid to rest with the honor, respect & dignity he deserves," according to screenshots of the page posted on TMZ. The campaign raised almost $1,000 of its stated $15,000 goal but was later shut down.
"If we can't raise money with GoFundMe, we'll find another way. It will definitely be a group effort. It's not just one person, it's a lot of people holding hands," Freeman told the Daily News.
© Copyright IBTimes 2023. All rights reserved.