Who Is Guadalupe Garcia de Rayos? Undocumented Immigrant Arrested As Trump Immigration Executive Order Enforced In Phoenix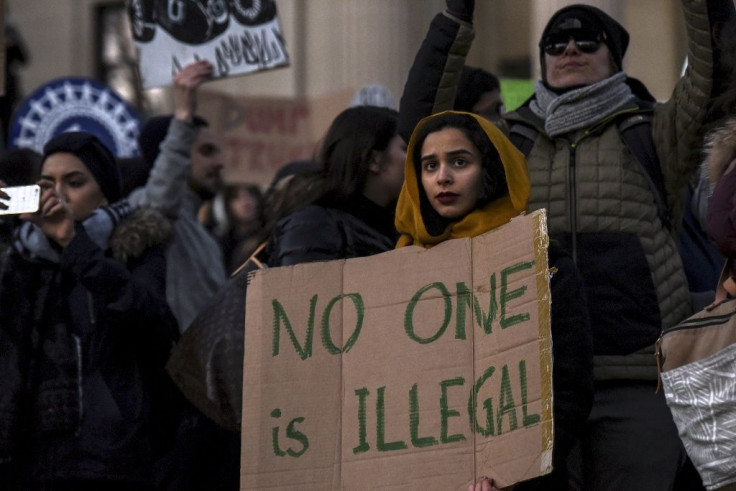 The U.S. Immigration and Customs Enforcement authorities detained a Phoenix, Arizona, woman and ordered her to be deported back to her home country Mexico after she went for a routine immigration check at a local ICE office, according to reports Wednesday. The detention reflects President Donald Trump's executive order to deport any undocumented immigrant who have criminal record.
Guadalupe Garcia de Rayos was detained following her May 2013 deportation order, which was considered a low priority by Barack Obama's government. The 36-year-old has been in the U.S. since she was 14 years old. In 2008, she was arrested for impersonation, following a raid by Maricopa County Sheriff's Office and was subsequently charged with a felony. However, her attorneys said her original arrest and charges were unconstitutional.
Garcia de Rayos reportedly left Acambaro, a city Mexican state of Guanajuato, and crossed the border into Nogales, Arizona. Her husband, too, is an undocumented immigrant.
According to court documents, cited by ABC15, Garcia de Raoys was previously ordered to self-deport.
Following her detention and deportation order, protests erupted in Phoenix and demanded her release. Garcia de Rayos' husband and 14-year-old daughter joined protesters outside ICE office.
Phoenix police arrested seven people who tried to block a van carrying Garcia de Rayos.
"We're living in a new era now, an era of war on immigrants," her lawyer, Ray A. Ybarra Maldonado, said, according to the New York Times.
Maldonado reportedly submitted a request for a stay on her deportation, but ICE did not say anything about the request or the timing for her deportation.
Yasmeen Pitts O'Keefe, a spokeswoman for ICE, said Garcia de Rayos "is currently being detained by U.S. Immigration and Customs Enforcement based on removal order issued by the Department of Justice's Executive Office for Immigration Review" in May 2013.
"That is precisely what the alarming problem is with Trump's internal enforcement order," Cecillia Wang, deputy legal director of the American Civil Liberties Union, told the Times Wednesday, adding that the president "took the gloves off agents and has permitted these agents to go after immigrants regardless of their ties and contributions to the United States."
It remains unclear when Garcia de Rayos will be deported.
© Copyright IBTimes 2023. All rights reserved.