Who Hacked Blac Chyna's Instagram? Rob Kardashian's Ex Reportedly Took Baby Dream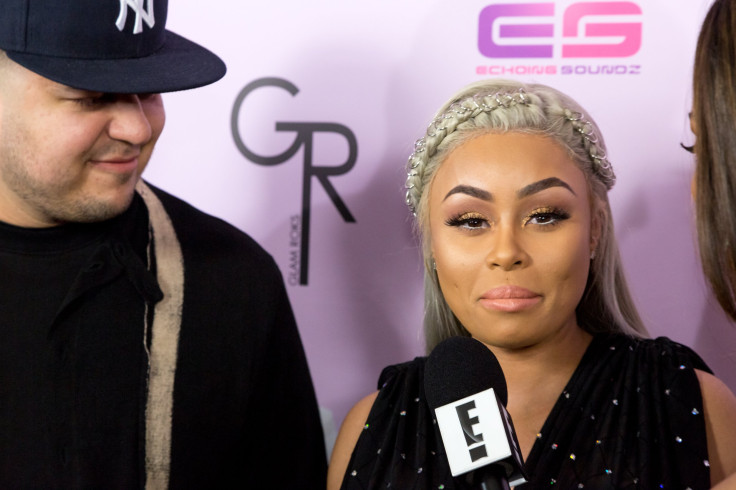 Blac Chyna and "Keeping Up With the Kardashians" star Rob Kardashian are over. Chyna reportedly left their home in California and took their 1-month-old baby, Dream, too. Even worse, their entire relationship was just a scam for Chyna to capitalize on the Kardashian name, according to posts from her hacked Instagram account. It's unknown who hacked her page Saturday.
"I'm about to post all of my direct messages on IG with all the guys I was talking. I am no longer with Rob. I left him and took the baby and did not even let him know. Stay turned for screen shots and messages. I am sorry Rob," the first message Saturday read.
Even though it was written in first person, Chyna's 10.4 million followers quickly called out the hacker. "She may be hacked but you will have receipts and messages of all the guys Chyna was DMing and trying to get some money from to pay rent. Stay tuned…" the person wrote.
The hacker posted multiple screenshots of conversations Chyna apparently had with her laywer and best friend Treasure. The person also shared converstaions that the Lash Bar owner wrote to other men.
In a conversation with Treasure, she called Kardashian lazy, fat and insecure. "I work hard as shit for [sic]. It's cool. Imma just worry about Dream," she apparently wrote. "Imma give Rob 1 year to get it together or I'm gone."
The hacker finished by telling people to check out Kardashian's Snapchat account. "All I'm gonna say is women will pop out a baby for money, fame and revenge and not love—all the time. As f---ed up and raw as that sounds," a message said. "Go to @robphuckedme snap to see that Chyna took the baby and left Rob right before Christmas with his 1-month-old baby. So sad. And read all of Chyna's messages I posted so you know her intetions were never of love. Never once did she love him. I feel bad for him. A baby out of spite."
Kardashian confirmed the split on his official Instagram page.
Follow me on Twitter @mariamzzarella
© Copyright IBTimes 2023. All rights reserved.