Who Is Jabari Dean? University Of Chicago Suspect Cited Laquan McDonald Shooting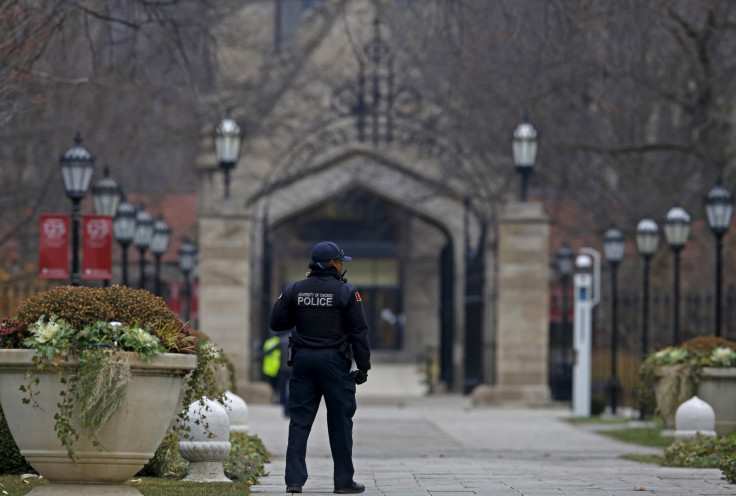 Jabari R. Dean, 21, was charged Monday with a threat to kill 16 white males at the University of Chicago. The Chicago resident, authorities say, posted an online threat of gun violence, prompting the university to announce Sunday that campus would be closed the following day as a security precaution.
Dean was charged with transmitting a threat in interstate commerce, reported the Chicago Tribune. He is now in custody for a comment he allegedly made on music website World Star Hip Hop about a video clip from the 1995 movie "Panther." The comment threatened to shoot students, staff and police at the university at 10 a.m. Monday.
Dean's threats were reportedly in response to the March 2014 fatal shooting of black teen Laquan McDonald by a white police officer. A video of the shooting was released last week, and demonstrations were held across Chicago in response.
The Chicago Tribune obtained a police report that detailed the threat posted to the hip hop site. "This is my only warning. At 10AM Monday morning, I'm going to the campus quad of the University of Chicago. I will be armed with an M-4 carbine and two desert eagles, all fully loaded. I will execute approximately 16 white male students and or staff, which is the same number of time McDonald was killed," wrote the commenter, who posted as JRD. "I will then die killing any number of white policeman in the process. This is not a joke. I am to do my part and rid the world of white devils. I expect you do the same."
The FBI alerted the school Sunday about the post, allegedly by Dean, that referred to gun violence on the campus quad Monday morning. News of the threat led to closures of several campuses associated with the university, including the University of Chicago Laboratory Schools, the University of Chicago Charter School campuses, the university libraries and the Quadrangle Club.
© Copyright IBTimes 2023. All rights reserved.