Who Is Jania Jackson? NBA YoungBoy Caught On Camera Body Slamming Girlfriend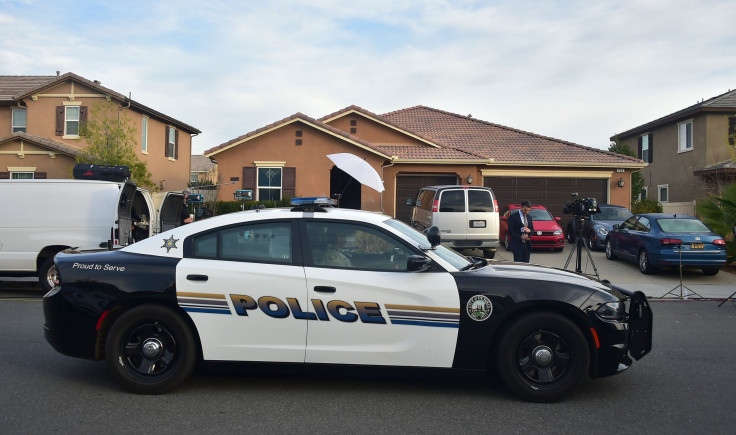 Rapper NBA YoungBoy, who was arrested on felony charges in Tallahassee, Florida, was seen in a video allegedly body slamming his girlfriend Jania Jackson. The incident reportedly took place in the hallway of a hotel in Georgia on Saturday.
The grainy video was released by TMZ on Sunday showing the 19-year-old rapper pushing his girlfriend following which the incident was reported to hotel management. He was later arrested by the Leon County Sherriff's Office in Tallahassee, where he was slated to perform at The Moon nightclub. YoungBoy is facing charges relating to kidnapping, assault and weapons violations.
Jackson took to social media after the video was released, saying "I was pulling him, that's just us, that's just the way we play."
According to TMZ, officers who arrived at the hotel after being alerted by the management, apparently found blood in the couple's room.
Denying any wrongdoing by YoungBoy, Jania said: "Kidnapped? F--- no! ... has he ever put his hands on me? F--- no! ... we 18, what do y'all expect? What do y'all expect?... We good, I promise you that - y'all think I would stay somewhere I was getting abused? F--- no! We're good, trust me."
YoungBoy is due in court on Monday, according to the Tallahassee Democrat.
YoungBoy, whose original name is Kentrell DeSean Gaulden, is popularly known as YoungBoy Never Broke Again. The rapper's songs, including "Untouchable," "No Smoke" and "Outside Today," have appeared in the Billboard Hot 100.
His girlfriend, Jackson, appears to be a senior in high school, reports said, citing her tweet from November, where she wrote: "The only thing I'm worried about is graduation if you not on my team dealing with that gtf."
Earlier this year, YoungBoy and his girlfriend made headlines after a photo of Jackson sleeping in a hotel lobby went viral. According to reports, YoungBoy was having sex with a groupie in the couple's hotel room when the photo was taken. However, Jackson denied the rumors, saying: "Picture of me while I was laying down on that couch. B----, you're lame. You're just tryna get fame off my name. I bet you after you left that hotel, took that picture of me, you went and laid in your mama house. B----, I don't stay with my mama. I'm 17."
While it is unclear when YoungBoy and Jackson began dating, their relationship became public after the rapper in December posted a video to his Instagram page showing him getting her name tattooed about his eyebrow.
They also confirmed their relationship by releasing a video last year, in which the rapper tells Jackson: "Why don't they like us being together?" to which Jackson replies, "Man, let me tell you. I don't know. Because they're just jealous. I don't know what they jealous of."
© Copyright IBTimes 2023. All rights reserved.