Who Is Kate del Castillo? Mexican Actress Helped Sean Penn Secretly Interview 'El Chapo'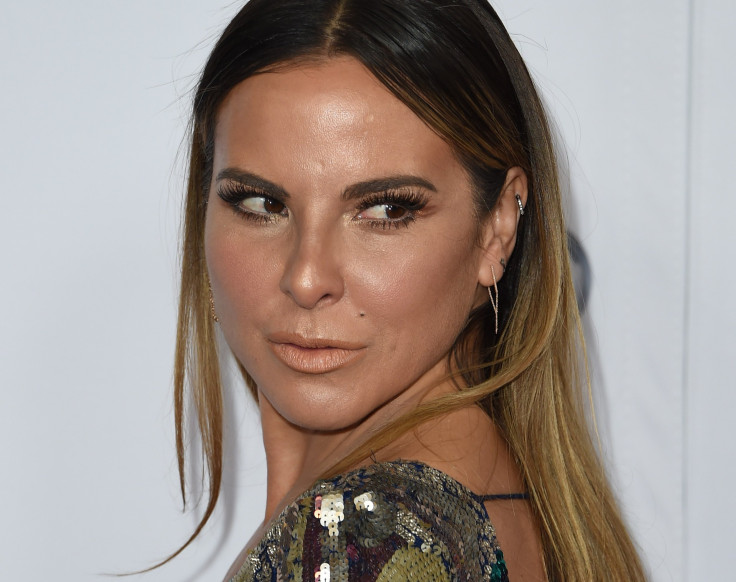 Mexican actress Kate del Castillo is capturing headlines for her role in orchestrating Sean Penn's secret interview with then-fugitive Mexican drug lord Joaquin "El Chapo" Guzmán. Del Castillo, 33, was crucial in brokering the in-person meeting with Guzman in October and served as a translator, Penn said Saturday in a story he wrote for Rolling Stone magazine. The two actors are now under investigation by Mexican authorities.
Guzmán was recaptured Friday in northwest Mexico after a gun battle with authorities, nearly seven months after his escape. The criminal met Penn while on the run and agreed to do a rare, recorded interview at a later time, which ultimately proved impossible. An article written by Penn for Rolling Stone went to press just as Guzmán was being arrested, an editor's note said.
Del Castillo, who famously played a powerful drug dealer in Mexico's popular soap opera "La Reina del sur," was born in Mexico City and is the daughter of well-known Mexican actor Eric del Castillo. Today, she is one of Latin America's biggest television and film stars, according to Variety. Del Castillo has been in contact with Guzmán for several years, after she pleaded with the criminal on Twitter to work "with love." The actress, who has been outspoken on politics, sex and religion, said she would trust Guzmán over the Mexican government.
"Mr. Chapo, wouldn't it be cool that you started trafficking with love? With cures for diseases, with food for the homeless children, with alcohol for the retirement homes that don't let the elderly spend the rest of the days doing whatever the fuck they want. Imagine trafficking with corrupt politicians instead of women and children who end up as slaves," del Castillo wrote on Twitter in January 2012, according to Rolling Stone. "Why don't you burn all those whorehouses where women are worth less than a pack of cigarettes. Without offer, there's no demand. Come on, Don! You would be the hero of heroes. Let's traffic with love. You know how to. Life is a business, and the only thing that changes is the merchandise. Don't you agree?"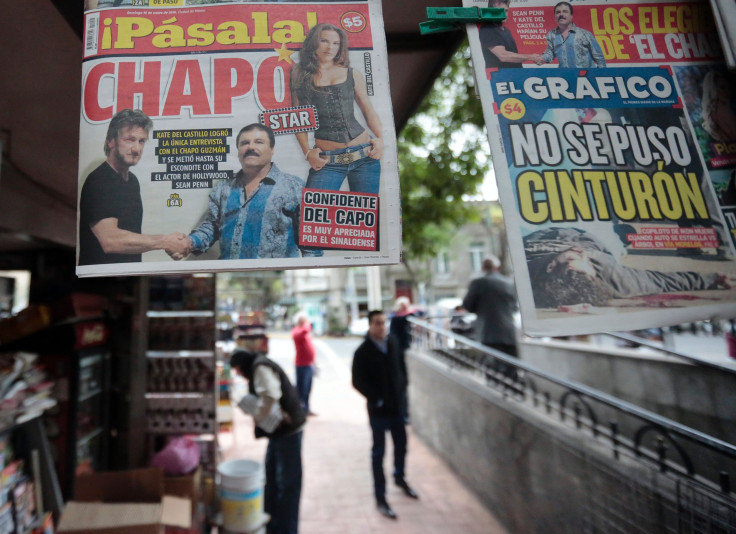 Guzmán's lawyer contacted del Castillo after reading her statement on Twitter, saying the fugitive wanted to send her flowers in gratitude. The flowers never found the busy actress, who splits her time between homes in Los Angeles and Mexico City, but Guzmán's lawyer tracked her down again two years later with a request from the drug lord himself while he was incarcerated at Altiplano prison.
"He was interested in seeing the story of his life told on film but would entrust its telling only to Kate," Penn said in the story he wrote for Rolling Stone.
Guzmán and del Castillo began communicating through handwritten letters and BlackBerry Messenger, even after the criminal escaped the high-security prison outside Mexico City. After learning about their correspondence, Penn posed the idea to del Castillo of a magazine story about Guzmán, and the actress agreed to arrange a meeting.
Del Castillo has remained silent since the news of her visit to Guzmán broke Saturday. The actress has a vast audience on social media, including more than 2.5 million Twitter followers. She was married to soccer star Luis Garcia from 2001 to 2004 and to actor Aaron Diaz from 2009 to 2011. Del Castillo is set to play the wife of the president of Mexico in Netflix's new Spanish-language series "Ingobernable," according to Variety.
© Copyright IBTimes 2023. All rights reserved.