Who Is Keith Raniere? NXIVM Founder Charged With Sex Trafficking
Keith Raniere, the founder of a secretive self-help group named NXIVM, was arrested in Mexico this week by the FBI on charges of sex trafficking and forced labor conspiracy.
He was deported by Mexican authorities after his arrest outside Puerto Vallarta in a luxury villa Sunday.
The arrest was made on the basis of a complaint filed in the Eastern District of New York. The complaint is reportedly in connection to an ongoing federal grand jury investigation headed by the United States attorney's office in Brooklyn, New York.
Born in August 1960 in Brooklyn, Raniere founded NXIVM in 1998 along with Nancy Salzman in Albany County, New York, and is popularly known as "The Vanguard" to members within the organization.
The charges against him were based on his alleged role as the leader of the secret society within NXIVM.
Richard Donoghue, U.S. attorney for the Eastern District of New York, spoke about Raniere's arrest and said, "As alleged in the complaint, Keith Raniere created a secret society of women whom he had sex with and branded with his initials, coercing them with the threat of releasing their highly personal information and taking their assets."
Donoghue also sent a letter to Eastern District Judge Steven Gold, asking him to deny Raniere any possibility for bail, ABC News reported. The federal filing painted Raniere as a manipulative figure who exploited women by creating a secret slave-master sex club within the organization.
The complaint filed by the Department of Justice alleged "in 2015, Raniere created a secret society within Nxivm called 'DOS,' which loosely translated to 'Lord/Master of the Obedient Female Companions,' or 'The Vow.' DOS operated with levels of women 'slaves' headed by 'masters.' Slaves were expected to recruit slaves of their own (thus becoming masters themselves), who in turn owed service not only to their own masters but also to masters above them in the DOS pyramid. Raniere stood alone at the top of the pyramid. Other than the (sic) Raniere, all members of DOS were women."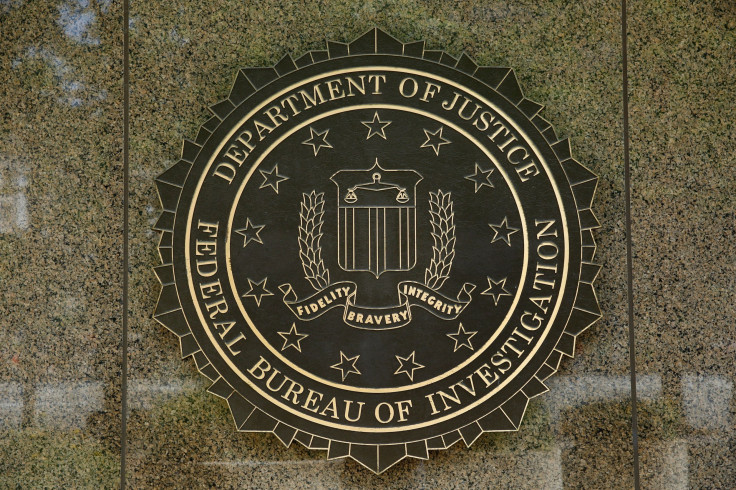 In addition to this, a lot of women came forward over the last few months after the New York Times published an investigation into the organization in October, which ultimately led to the U.S. attorney's office opening a probe into the matter.
After the allegation, Raniere continuously denied the claims, adding no such practices were sanctioned by the group and an independent investigation found "no merit" to the accusations.
However, ABC News did an extensive "20/20" interview with several former members of the group, including Sarah Edmondson, who was a part of the organization for over a decade.
During her interview, Edmondson revealed after attending NXIVM seminars for over a decade she was approached about an opportunity to join a secret sorority. She added one night she and five other women were summoned to a house in Albany where they were branded.
"It was a horror movie. It was the most inhumane, horrific way to treat anybody. But the most horrific thing is that its women doing it to women," she said.
Edmondson added the women, who were asked to lie down naked, were branded with a cauterizing device, and without any anesthesia. She said the pain felt "worse than childbirth."
Speaking about the Raniere's crimes and arrest, William F. Sweeney, Jr., FBI's New York Field Office Assistant Director-in-Charge said in a statement, "As alleged, Keith Raniere displayed a disgusting abuse of power in his efforts to denigrate and manipulate women he considered his sex slaves. He allegedly participated in horrifying acts of branding and burning them, with the cooperation of other women operating within this unorthodox pyramid scheme. These serious crimes against humanity are not only shocking, but disconcerting, to say the least, and we are putting an end to this torture today."
Raniere is due to appear in court Tuesday afternoon at the federal courthouse in Fort Worth, Texas.
© Copyright IBTimes 2022. All rights reserved.
FOLLOW MORE IBT NEWS ON THE BELOW CHANNELS