Who Is Lester Holt, First Debate Moderator? Anchor To Referee Hillary Clinton Vs. Donald Trump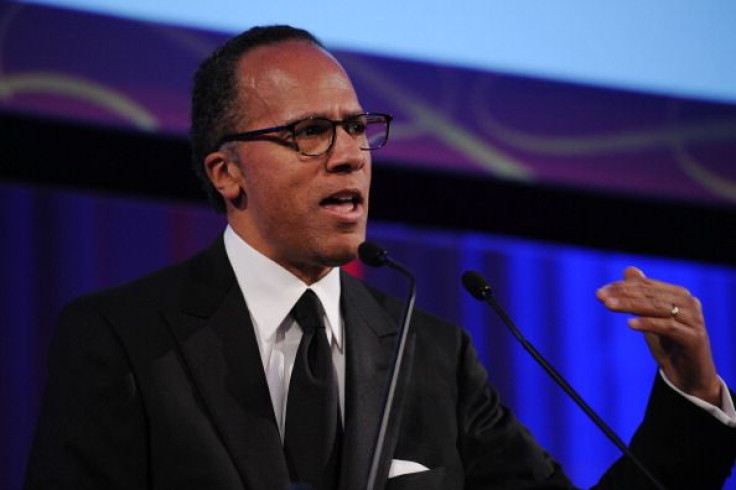 There has probably never been a presidential debate as highly anticipated as Monday's contest between Hillary Clinton and Donald Trump. And that puts a lot of pressure on the moderator.
Of course, there would be a lot of pressure on the moderator of any presidential debate. But in an election cycle where Trump, the GOP nominee, has publicly attacked primary debate moderators he has deemed unfair to him and with Trump and Clinton's record unfavorability priming the debate for Super Bowl-level ratings, there is more pressure than ever. The journalist tasked with handling that pressure is NBC News' Lester Holt.
Holt, 56, has been a reporter and anchor for more than 30 years. He first went on air with CBS in 1981, where he spent close to two decades before joining NBC News in 2000. Starting in 2011, Holt began hosting the popular news program "Dateline NBC," but in February 2015 he was promoted to the full time host of "NBC Nightly News," replacing disgraced anchor Brian Williams in the coveted chair. Holt had first been Williams' temporary placement while the later served a six-month suspension after admitting to lying about being involved in a fire-fight while covering the Iraq War. NBC ultimately decided to cut ties with Williams, who is now at MSNBC, and make Holt the show's face.
Holt previously moderated a Democratic primary debate in February in Charleston, South Carolina, where Clinton sparred with Vermont Sen. Bernie Sanders and former Maryland Gov. Martin O'Malley. Holt and co-moderator Andrea Mitchell received positive reviews for their performance.
Holt is a registered Republican and lives in Manhattan with his wife, Carol Hagen, and their two sons.
The first presidential debate will be held at Hofstra University in Hempstead, New York. It will air live at 8 p.m. EST Monday on every network and cable news network: ABC, CBS, NBC, FOX, CNN, C-SPAN, PBS, and MSNBC.
© Copyright IBTimes 2023. All rights reserved.